Animal Rescue Groups
At Aaron Sachs & Associates, P.C., we love all members of our community, including the furry ones! That's why we proudly sponsor, support, and partner with various animal rescue groups. The love you show to an animal is never wasted, so we encourage you to see if you can lend a hand in support of these great organizations, too.
Humane Society of Southwest Missouri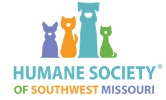 The Humane Society of Southwest Missouri (HSSWMO) is a dedicated nonprofit organization committed to the welfare and well-being of animals in the Southwest Missouri region. Since 1956, the HSSWMO has been a beacon of hope, providing shelter, care, and love to countless animals in need. Through their tireless efforts, the HSSWMO strives to create a compassionate community that values and respects all living beings.
Mission: The Humane Society of Southwest Missouri's mission is to advocate for the welfare and responsible care of animals through adoption, education, and community outreach.
Values:
Compassion: The HSSWMO believes in treating all animals with compassion, empathy, and kindness, ensuring their physical and emotional well-being.
Advocacy: They are passionate advocates for animal welfare, working tirelessly to protect animals from cruelty, neglect, and abandonment.
Collaboration: The HSSWMO actively collaborates with individuals, organizations, and the community to create a more humane society for animals.
Education: They are committed to educating the public about responsible pet ownership, animal welfare issues, and the importance of spaying/neutering.
Lifelong Commitment: The HSSWMO is dedicated to finding forever homes for every animal in their care, ensuring they have a safe and loving environment for life.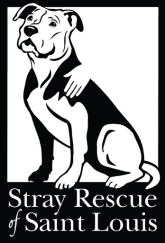 Stray Rescue of St. Louis
Aaron Sachs and St. Louis Cardinals Superstar Lars Nootbaar have joined together to help more animals in their area than ever before. They share a commitment to protecting animal welfare, raising awareness and advocating for the well-being of animals in need, and inspiring others to get involved and make a positive impact on the lives of deserving animals. The focus of their collective efforts to help stray animals has been to support Stray Rescue of St. Louis (https://www.strayrescue.org/), a charity dedicated to rescuing and rehabilitating stray animals in the St. Louis area. Stray Rescue provides shelter, medical care, and love to animals who have been abandoned, abused, or neglected. By partnering with Stray Rescue and Lars Nootbaar, Aaron Sachs contributes to their efforts in finding forever homes for these animals and promoting responsible pet ownership.
Mission: "To ensure a bright future for the underdog. To end needless suffering, negligence, and abuse. To serve the City of St. Louis and surrounding metro areas and have the largest inner-city animal sanctuary in the country.
What sets Stray Rescue of St. Louis apart in the animal welfare community near and far? We seek out and take in those who no other organization will help or would simply euthanize because they are too expensive to heal. We take the abandoned, beaten, bred, fought, injured, terrified, defeated, and betrayed. We see beyond their brokenness and are here to pick up the pieces to make these special animals whole again. We see the individual and know that there's no 'one size fits all' treatment plan. The minute they enter our doors, we look in their eyes, and promise them all the second chance they deserve for health, home, commitment, and love. Because these animals come in with a story that would give us all nightmares, it takes them longer to open up, trust, and believe in humankind again. But with patience and time – always on their unique schedule – we see the light shine in their eyes again. Animals have an amazing ability to forgive which never ceases to amaze us."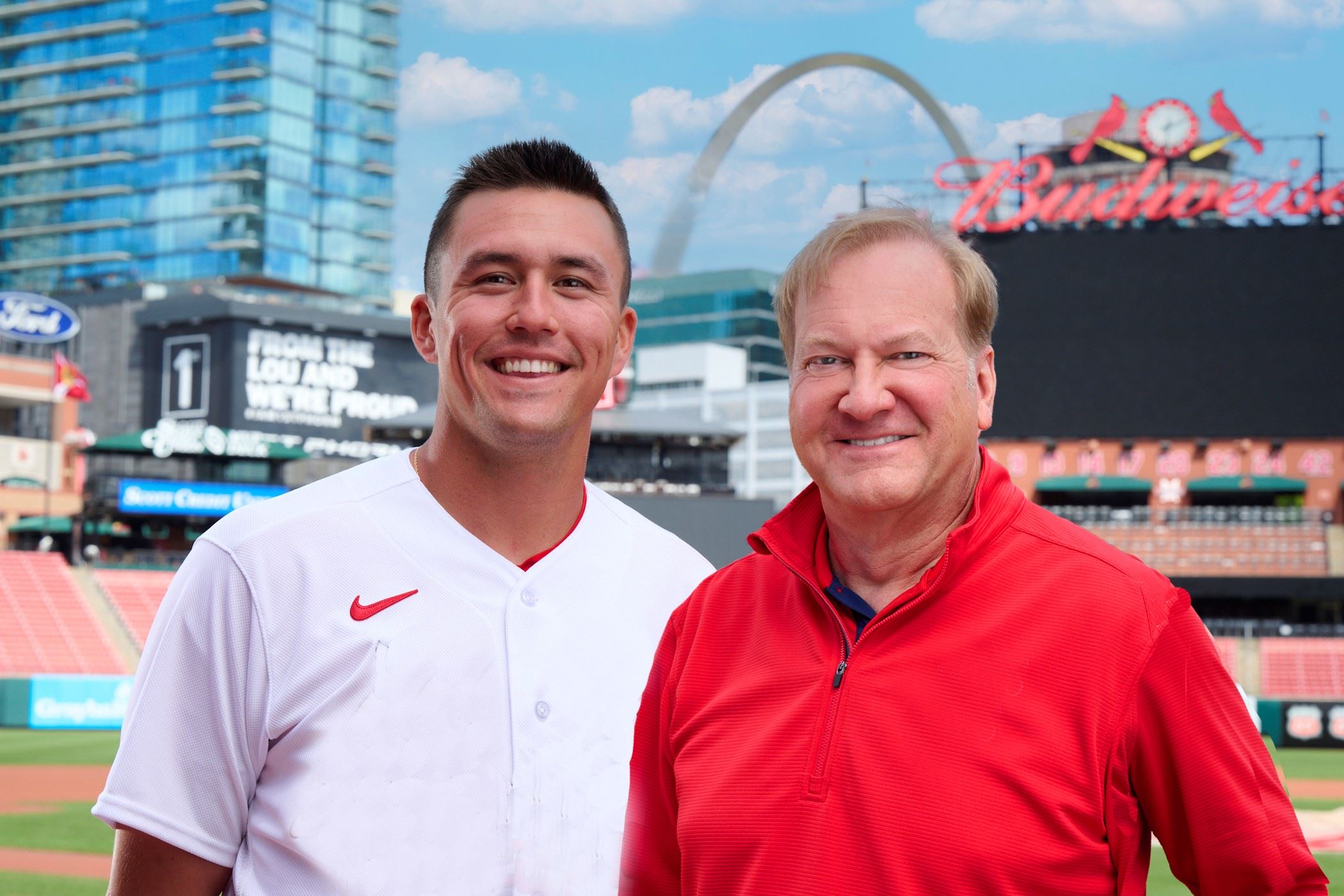 To learn more about the inspiring work of Stray Rescue of St. Louis and how you can support their mission, please visit their website at https://www.strayrescue.org/ or click here to go directly to their donation page. You can discover more about their programs and volunteer opportunities if you would like to do even more to support this great organization. Aaron Sachs' involvement with this charity and his collaboration with Lars Nootbaar exemplify their shared passion for animal rescue and the importance of compassion in creating a better world for animals in distress. We would be honored if you joined them in their mission, too!
"My husband was in a car accident, we called Aaron Sachs, and are very glad we did! First of all, they sent someone to our home to interview my husband, so he did not have to drive all the way to Springfield to their office while he was in pain."

- Former Client

"I was rear-ended by a non-insured driver. My car was totaled and I ended up having surgery on my shoulder. I was thrilled to get a settlement way larger than I could have dreamed."

- Former Client
Accessibility

We make sure that we are available to answer our clients' questions, breaking down the complex legal jargon and using plain English. There is no "one size fits all" answer — your case needs and deserves individual attention, and this is what we are prepared to provide.

Professionalism

Our team has over 235 years of combined experience, handling over ten thousand personal injury cases. We are committed to professional excellence in every aspect of what we do and how we do it. We have over 65 employees with an exclusive focus on injury claims.

Understanding

We strive to meet our clients where they are and provide the service they need. Suffering an injury is a difficult time in an individual's life; you need representation that understands both the worries you may be feeling and the world you are now dealing with. Let us help ensure your rights are protected.
Contact Us
It Won't Cost You Anything To See If We Can Help