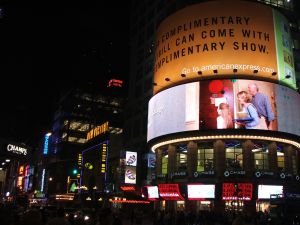 Most of us associate the term distracted driving with distractions inside a vehicle, like cell phones, food and drink, loud music, passengers and dropped objects. As our Cape Girardeau personal injury lawyers know, those forms of distraction can be extremely dangerous, but they can at also be controlled by responsible motor vehicle occupants. But what about distractions that exist outside the vehicle? Current research indicates that external distractions can also divide a driver's focus and threaten roadway safety, both here in Missouri and worldwide.
The National Highway Traffic Safety Administration defines an external distraction as "event, object, person, or activity outside the vehicle. Relevant examples include searching for a street address, construction activity, looking at a building or scenery, looking at a sign, looking at a previous crash site, etc." NHTSA officials say distracted driving accidents frequently occur because drivers are preoccupied with external events or objects.
For example, two recent studies explore the way drivers respond to billboards:
• In January, a Swedish study suggested that drivers look at digital billboards for much longer than they look at regular billboards located on the same stretch of roadway. The study, published in Traffic Injury Prevention, says that digital billboards often take a driver's eyes off the road for more than a period two seconds. Two seconds may not sound like a long time, but the Virginia Tech Transportation Institute says any factor that takes a driver's eyes off the road for two seconds or longer makes an auto accident much more likely.
• The second study, published in February by Accident Analysis and Prevention, focuses on the emotional effect of digital billboards on drivers and driving ability. Researchers from the University of Alberta used a driving simulator and a progression of 20 billboards displaying three categories of words: positive (like beach, cheer, love); neutral (like engine, lawn, pencil); and negative (like, cancer, killer, war). They found that drivers tended to slow down when approaching billboards containing either positive or negative words. After passing a negative billboard, they tended to veer out of their lane, but they were more likely to speed up after passing a positive billboard. Michelle Chan, co-author of the study, determined that all three groups of words led to some measure of driver distraction, but the emotionally charged words tended to have the greatest impact on driving performance.

So what can you do to protect yourself? According to Chan, just knowing that a potential distraction exists is a good start. If you're aware that billboards can be dangerously distracting, you're less likely to be preoccupied by them when you're behind the wheel. We can all help keep Missouri roads safe by keeping our minds on the task of driving and taking steps to avoid all forms of distraction, whatever they may be.
At Aaron Sachs & Associates, P.C., our personal injury lawyers represent auto accident victims throughout southeast Missouri. We serve clients in Cape Girardeau, Marble Hill, Poplar Bluff, New Madrid, Perryville, Sikeston, Ste. Genevieve, Piedmont and Fredericktown. If you or a loved one has been injured in a car crash caused by a distracted driver, contact our office to schedule a free initial consultation with one of our attorneys: call (toll-free) 1-888-777-AUTO, or submit our easy-to-use "Do I Have a Case?" form via our website. For your convenience, we are available 24/7/365.
Attorney meetings by appointment only