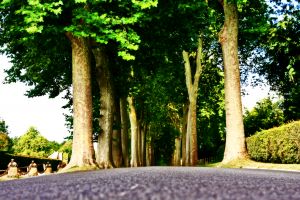 A U.S. Marine has pleaded not guilty to criminal charges in connection with a drunk driving crash that killed his sister and her boyfriend. The Morning Sentinel reports that 23 year-old Travis Lawler was indicted this week on two counts of manslaughter and two counts of aggravated operating under the influence. A crash investigation conducted by the Maine State Police determined that excessive speed and alcohol use directly contributed to the crash.
Lawler was reportedly on leave from Camp Lejeune in North Carolina when the accident occurred in North Belgrade, Maine. Police say he was behind the wheel of a 2011 Toyota Carolla that ran off the road while negotiating a curve and struck a tree. The front seat passenger, 20 year-old Kristin Lawler, was pronounced dead at the scene. Her boyfriend, 25 year-old Jackson Bolduc, was riding in the backseat. He was taken to a Waterville hospital by helicopter, but he died from his injuries the next day. A fourth occupant, 20 year-old Dylan Desroches, was also airlifted from the scene with critical injuries, but ultimately survived the crash.
According to authorities, Travis Lawler was not in the car when emergency responders arrived, and police began organizing a search party to locate him. He was later found about a half-mile away on the shore of Great Pond, after a resident called police to report a man on his property. At that time, Lawler was taken by ambulance for treatment of minor cuts and scrapes.
After the crash, Lawler told the Kennebec Journal that he had no memory of leaving the accident scene. He said he couldn't remember why he walked away, or where the group had been prior to the accident. He also said he was in the water when police approached him. His uncle, David Leeman, told the Journal that the four occupants of the Carolla had been at the beach earlier in the evening. Leeman said Lawler was confused following the accident and believed his sister was lost, so he walked back towards the water to find her. "He was in a state of shock," Leeman said. "He thought he was searching for her and didn't know where she was."
Following the hearing on Tuesday, Lawler posted $1,000 cash bail. Under the conditions of his release, he is not allowed to drive or to use (or possess) alcohol. He is also prohibited from contacting Desroches, the other survivor of the accident. If convicted, Lawler could face a lengthy prison sentence: each of the manslaughter charges carry a maximum penalty of 30 years behind bars.