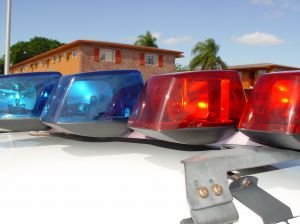 This week, our Columbia car accident attorneys were saddened to hear about a terrible crash in Miller County, Missouri, which took 3 lives and left 2 survivors injured. One of those survivors is a 2 day-old baby, and he's the only member of his family to live through the collision.
The accident occurred on Missouri Highway 52. Proud new parents Marty and Elisa Wilcox had just left the hospital: 2 days previously, Elisa had given birth to a baby boy, Gabriel. The couple (along with Gabriel and their other son, 3 year-old Marty Jr.) was traveling to visit Elisa's parents, Brad and Angela Hartwig, to introduce them to their new grandson. It was a bright, sunny afternoon: the Leap Day Storms that would do so much damage in Missouri were still hours away. "As far as I know, weather was not a factor," said Sergeant Paul Reinsh of the Missouri Highway Patrol.
The circumstances that caused the collision are still a mystery. All that's known for sure is this: as the family traveled west on MO 52, an eastbound Toyota moved into their path. The two vehicles collided head-on. Marty and Elisa Wilcox were pronounced dead at the scene; 3 year-old Marty Jr. was taken to the hospital by ambulance, where he died a short time later.
Miraculously, Gabriel Wilcox survived, even though he was thrown from the vehicle. He was treated for moderate injuries and has since been released into his grandmother's care. Angela Hartwig, who has been granted emergency guardianship of Gabriel, is still in shock: "It's just a nightmare. She was my oldest daughter, and she was so happy to be bringing her baby home," Hartwig said. The Wilcox family had recently moved into a bigger house in Eldon to make more room for their growing family.
The driver of the Toyota was 19 year-old Emily Frakes, who was seriously injured in the accident and airlifted from the scene. She remains hospitalized in serious condition in neuro-intensive care. Unbelievably, Frakes and Elisa Wilcox were co-workers at a nursing home in Tuscumbia: Elisa was a medical tech, and Frakes was a nurse's aide. Frakes was commuting to work at the time of the accident. Everyone involved in the accident was wearing a seatbelt, and both Wilcox children were properly restrained in child safety seats.

The accident investigation continues - it's expected that the process could take up to 4-6 weeks. According to Sgt. Reinsh, the Highway Patrol's major crash team is working to construct a total reconstruction of the collision. At this point, the Highway Patrol knows that weather and road conditions weren't a factor, leaving the only possible cause to be a factor to the at-fault driver. In fact, head-on collisions are almost always caused by drivers who are distracted, drowsy, or under the influence.
In an accident like this one, the level of loss can't be measured by language. And it's such a senseless loss. Some accidents happen because of circumstances drivers can't control; but there are thousands of others that happen because drivers don't control the circumstances when they're perfectly able. Distractedness, in particular, is a full blown epidemic on highways in Missouri and throughout the country. It only takes one moment of lost focus to drift out of your lane: the consequences of that moment can be irrevocable.
To donate to the Wilcox Memorial Fund, call Central Bank of Lake of the Ozarks at (573)348-2761. All contributions will help fund memorial services for the Wilcox family.
Attorney meetings by appointment only