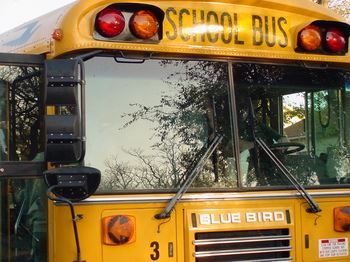 Our Kansas City auto accident attorneys have noticed a troubling increase in the number of collisions between Missouri buses and passenger vehicles. Consider these recent crashes, all of which happened in February 2012:
• February 3 (Centerview, MO): A northbound Crest Ridge school bus attempted to make a left turn and pulled into the path of a westbound car. Two girls on the bus (an 11 year old and a 12 year old) sustained minor injuries in the crash. Meanwhile, the occupants of the car suffered moderate injuries and were taken from the scene by ambulance. The bus had minor front end damage. The car was totaled.
• February 22: (Grandview, MO): This time, a passenger vehicle turned in front of a Hickman Hills school bus. The car's driver was the only injured party (minor), but a student who may have suffered an asthma attack was also taken by ambulance, and the bus driver (who is pregnant) was also taken as a precaution.
• Feb 29 (Eldon, MO): A School of the Osage bus driver failed to yield to an oncoming passenger vehicle on US 54, which caused a collision. Both occupants of that vehicle were injured: the driver was airlifted from the scene with serious injuries; a passenger was taken by ambulance with moderate injuries. No students were aboard the bus at the time of the crash.
Captain Tim Hull of the Missouri Highway Patrol has said that "Bus transportation remains the safest form of transportation in Missouri." And it's true that bus passengers are generally well protected: in a car-bus collision, as demonstrated in the accidents above, occupants of passenger vehicles are considerably more vulnerable to injury. This fact is a great relief to parents of school age children, as well it should be.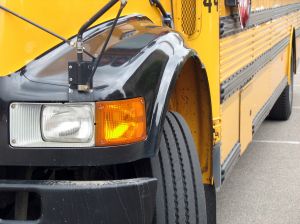 However, Missourians won't soon forget the tragic school bus accident in Gray Summit in August 2010. In fact, the National Transportation Safety Board (NTSB) conducted a thorough investigation of that collision: its findings have been used to recommend important changes in both state laws and training practices. In that accident, a 19 year-old pickup truck driver rear ended a tractor truck on I-44. A school bus then rear ended the pickup, and a second bus rear ended the first bus. One passenger on the first bus was killed, and 38 bus passengers were injured.
The driver of the pickup was also killed. The NTSB's investigation revealed that he sent 6 text messages and received 5 in return in the 11 minutes prior to the crash. In recent months, the Board has used their findings to suggest these modifications:
• NTSB recommends that every state adopt a ban on texting and driving, making the practice illegal nationwide.
• NTSB recommends that bus driver training in Missouri place a stronger emphasis on 3 areas: driver inattention, improper scanning, and failing to keep a safe following distance.
Only time will tell if these recommendations are put into practice. However, in the interim, we can commit to making better choices as individual drivers. In particular, we can do a better job sharing the road with school buses, and we can hold our bus drivers to higher standards. After all, that's precious cargo they're carrying.

Attorney meetings by appointment only