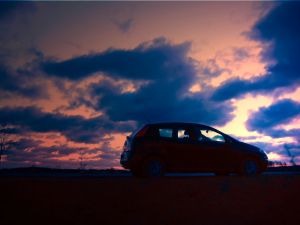 In the last several years, the number of teen drivers on the road in Missouri has dramatically increased: although these drivers represent only 9.3% of all drivers on the road, they account for approximately 26% of all auto accidents and 15.1% of fatal wrecks.
Given the increased traffic on Missouri roads during the summer months, young drivers in Jefferson City, Ashland, and Fulton must take extra precautions to avoid dangerous road conditions, such as negligent truckers, drunk drivers, and road construction, among other risks. These precautions include limiting speed, minimizing distractions, buckling up, and avoiding alcohol before driving. Each of these steps can help reduce teen car accidents and prevent the terrible injuries that often accompany them.
What Can Parents Do?
According to the AAA Guide to Teen Driver Safety, it's crucial for parents to familiarize themselves with the issues that will likely impact your teen, and to set a strong example by modeling safe practices. Here are some of the key issues:
Safety belt use. Teens are much less likely to wear seatbelts than other age groups - but research has shown that teens are much more likely to buckle up if their parents do.
Driving conditions. Inclement weather, heavy traffic, and nighttime driving may present teens with circumstances that they don't know how to handle.
Distracted driving. Despite the proven dangers, many teens still believe it's safe to text and drive. Be sure to establish a "no texting" rule, and enforce it.
Speeding. Excessive speed is a major cause of car crashes involving teens. Here again, teens are more likely to speed if their parents do.
Driving with passengers. Research has demonstrated that teen accident risks increase dramatically with each additional passenger in the vehicle. Establish a rule to dictate how many passengers are acceptable when your teen is driving.
• Alcohol use. AAA recommends setting a zero-tolerance rule for drinking and driving. Make sure your teen knows it's safe to call you if he or she needs a sober ride home.
Given these prevalent issues, here are some important safety guidelines to share with your teen driver:
Adjust the headrest to a comfortable position behind your head, rather than your neck, to avoid whiplash, a common injury resulting from car crashes.
Be sure your windshield and mirrors are clean and clear. Drivers need to be able to see everything around them to appropriately assess road conditions.
No cell phone use while driving. In Missouri, drivers under the age of 21 are prohibited by law from using mobile devices to text while driving. Cell phone use is a major cause of motor vehicle accidents involving teen drivers.
Keep the radio at a low volume. Otherwise, your teen may not be able to hear other vehicles or emergency sirens.
Avoid using cruise control. Keeping complete control of speed and brakes is key to safe driving.
Keep your car well-maintained. Check tires, wiper fluid and oil. System failure is a leading cause of dangerous auto accidents.
Limit the number of passengers to avoid distractions. A teen's risk of a car crash increases with each additional passenger.
Avoid driving while tired. Lack of sleep can affect motor skills, reaction time, and hand-eye coordination.
At Aaron Sachs & Associates, P.C., our personal injury attorneys represent clients throughout Missouri. Our firm works on a contingent-fee basis, and we offer a free initial consultation to discuss your case.