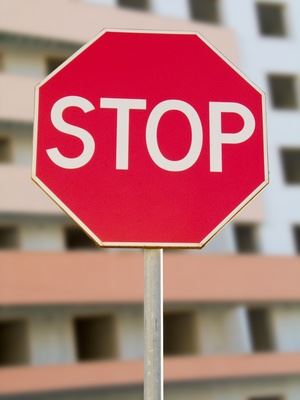 On Tuesday, a family filed a wrongful death lawsuit against an Illinois construction company in connection with a fatal crash in June 2011. The lawsuit, filed this week in Cook County Circuit Court, claims a driver employed with Martin & Company Excavating was negligent when he failed to stop at a stop sign and collided with another vehicle, killing three of the occupants. The lawsuit names the driver, 34 year-old Nathan Merrill, and Martin & Co. as defendants.
The crash happened in Lee County last summer. Merrill was traveling south on Harmon Road in a Martin & Co. semi-truck, while 25 year-old John Parrett was eastbound on U.S. 30 in a Dodge Intrepid. According to the Lee County Sheriff's Department, Merrill ran the stop sign at Harmon Road and struck the driver's side of Parrett's Dodge.
Three occupants of the Dodge were pronounced dead at the scene of the accident, including Parrett; his 14-month-old daughter, Inara; and his mother, 51 year-old Kim Gregorich. In addition, Parrett's fiancée, 22 year-old Elizabeth Johnson, was injured in the crash. Merrill was treated at a local hospital and released the same day.
The accident investigation revealed that Merrill was going too fast to stop; that his truck was between 2,501 and 5,000 pounds overweight; and that the tread on his tires was less than 2/32 of an inch deep. However, investigators also determined that Parrett was "using an electronic communication device" to "command or request an internet site" when the accident occurred, reports SaukValley.com. In addition, Parrett's autopsy revealed that he had "more than trace amounts of marijuana at the time of the crash," and did not take any action to avoid the collision. On September 2, a grand jury opted not to indict Merrill on any criminal charges associated with the accident.
Now, three of Parrett's family members - Tiffany Parrett, Jeramie Morris, and Elizabeth Johnson (Parrett's fiancée, who was injured in the crash) - have filed suit against both Merrill and Martin & Co. The three allege that they have lost the "comfort, society and valuable services" of their loved ones because of the crash.

All 50 states have wrongful death acts. In Missouri, Statute 537.080 states that a legitimate claim for wrongful death exists "[w]henever the death of a person results from any act, conduct, occurrence, transaction, or circumstance which, if death had not ensued, would have entitled such person to recover damages in respect..." Essentially, relatives can file a wrongful death claim when a loved one dies as a result of negligence, because deceased parties cannot pursue their own claims.
Missouri law allows "the spouse or children or the surviving lineal descendants of any deceased children, natural or adopted" to recover damages via a wrongful death lawsuit. If the deceased does not have a spouse, children, or grandchildren, their siblings can file suit. If none of these relatives exist, any relative can take legal action. And if there are no relatives to file the claim, the action can be brought by a plaintiff ad litem.
In determining compensation for wrongful death, courts will consider the nature of the relationship that each relative had with the deceased party: factors such as income and reliance on others can play a key role in the determining the sum awarded.
At Aaron Sachs & Associates, P.C., our Missouri personal injury lawyers represent accident victims in Cape Girardeau and throughout the surrounding areas, including Poplar Bluff, Van Buren, New Madrid, Perryville, Sikeston, Dexter and Potosi. To schedule an appointment for a free initial consultation, please call us toll-free at 1-888-777-AUTO, or visit our website.
Attorney meetings by appointment only