When it comes to pursuing a personal injury or car accident claim there are several factors to consider. Jefferson City, Missouri car accident lawyers examine at these factors to help our clients decide if they have a case that can be successfully pursued through legal channels. In a free initial consultation meeting, one of our lawyers evaluates the following information.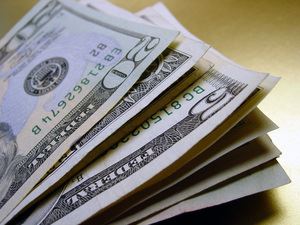 Jefferson City car accident lawyers ask--and help clients answer--these questions:
*How serious was the injury and/or damage to personal property?
*How much has the car accident cost so far?
*What are the the current and potential medical costs?
*Has there been significant emotional pain or suffering?
*Have daily routines and activities changed because of the traffic accident?
*How much current and potential rehabilitation is required?
*Have injuries made working impossible?
*Is there income that has been lost as a result of the accident? Is there potential for additional lost wages?
*Who was at fault, and was the car crash covered by insurance?
*What, if anything, has been paid by insurance so far?
These questions and others are then used to determine if personal injury case exists. If yes, the next step is to decide whether or not pursuing that case will benefit the client.
In making that decision, there are more factors to consider: a car accident lawyer can provide the information necessary to help a client make an informed decision. A personal injury case can be an extended process, and this factor--and others--must be considered.
The following information helps us advise clients about whether or not to pursue a claim:
*How much time will the case take, and is it worth that time to the client?
*Is there an offer from an insurance company? If so, is that offer valid?
*Does it make sense to accept an insurance company's offer or to pursue additional compensation?
*How can an accident attorney be of service in this particular case?
*Have all future considerations been fully explored?


At Aaron Sachs & Associates, we're passionate about protecting the interests of accident victims: we never represent defendants or insurance companies. We can answer questions about your claim, your medical bills, and your rehabilitation and recovery. By comparing a case to past cases and settlements from previous traffic accidents, we can provide you with realistic settlement facts and figures.
Each case is different. From the extent of injuries sustained to the insurance companies involved, many different factors determine how much a case is worth. It's usually a good idea to speak with an attorney before you accept a settlement from an insurance company. In many cases, an insurance company will pay out the lowest amount it can to quickly resolve the claim. They may not be aware of all of the facts or the extent of the injuries involved. In the early days after the accident, most accident victims do not even know this information themselves.
That is why it's crucial to meet with a lawyer experienced in car accident cases, one who can address your concerns and provide you the benefit of legal knowledge and experience. You're trying to get your life back in order, and you're in unfamiliar territory. Contact our office at 1-888-777-AUTO to schedule a free consultation meeting: let us help you get back on the road to recovery.

Attorney meetings by appointment only