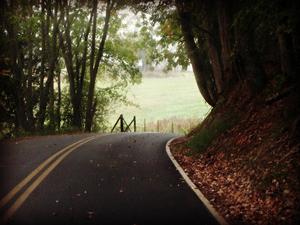 A Massachusetts judge has ruled that a personal injury and wrongful death lawsuit against the Kraft Group and other companies affiliated with Gillette Stadium can proceed to trial. According to the Boston Globe, the lawsuit is connected to a 2008 drunk driving crash that killed two young women and seriously injured a third.
On the day of the crash, the three women - Debra Davis, 20; Alexa Latteo, 19; and Nina Houlihan, then 20 - were drinking in the Gillette Stadium parking lot during the New England Country Music Festival, along with tens of thousands of other tailgaters. After leaving the lot around 6:00 p.m., they traveled approximately one mile before Latteo, the driver, lost control of her vehicle on a curve, left the roadway and struck a tree. Latteo and Davis, the front seat passenger, both died at the scene. Houlihan, who was riding in the back seat, sustained multiple fractures and a broken pelvis. A blood test later determined that Latteo had a blood alcohol content (BAC) of 0.24% - three times the legal limit - when the accident occurred. Davis's BAC was 0.20%.
The lawsuit, filed by Davis's parents and Houlihan, argues that the Kraft Group is guilty of negligence, gross negligence and willful and wanton behavior. It maintains that the Kraft Group failed to properly monitor the parking lot to verify that everyone had a ticket to the concert, and to ensure minors weren't drinking on the premises.
Meanwhile, attorneys for the Kraft Group say the parking lot was marked with signs that said "No tickets, no entry." The three women did not have tickets to the concert, but had merely gone to Gillette to participate in the tailgating festivities. In addition, the Kraft Group maintains that the women brought their own alcohol to the facility, so the drinks weren't furnished by Gillette Stadium.
However, the lawyer representing Houlihan and the Davises disagrees with that assessment. "Supplying alcohol, furnishing, means to allow underage drinking to occur, whether you actually hand the alcohol to the party or sell it to them or not," attorney Joseph Borsellino, attorney for Houlihan and the Davises, told WBUR in Boston. "If you are allowing them to underage drink on your property and you're not doing enough to prevent, you are now furnishing them alcohol."
Davis's parents are seeking $2.5 million in damages. Houlihan is seeking $250,000.

An estimated 10 million underage people drank alcohol within the last 30 days, according to data from the Substance Abuse and Mental Health Services Administration (SAMHSA). And the Alcohol Policy Information System (APIS) reports that approximately 5,000 people under age 21 die annually as a result of incidents involving underage drinking.
The personal injury lawyers at Aaron Sachs & Associates, P.C. represent the victims of Missouri car accidents. We serve clients in Cape Girardeau, Poplar Bluff, Van Buren, Kennett, New Madrid, Caruthersville, Perryville, Sikeston, Farmington and Potosi. If you or a loved one has suffered injury in an accident caused by another driver's negligence, please contact us today to schedule a free initial consultation. You can reach us toll-free at 1-888-777-AUTO, or you can visit our website to submit our easy-to-use Do I Have a Case? form.
Attorney meetings by appointment only