As we approach the winter season, we say goodbye to the warm, sunny weather. Unfortunately, we'll be saying hello to increased risks for car accidents in Liberty, MO and elsewhere in Missouri as well. Driving on icy and snow roads takes much attention, skill and defensive driving habits. Luckily, there are a few safety tips we can offer you to help reduce these risks.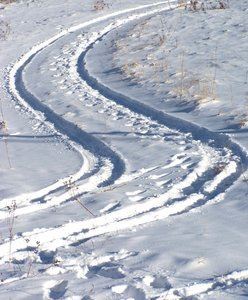 Our Liberty, MO car accident attorneys recommend that you make sure your car is ready to go before the winter season arrives. This means to make sure you've got fresh antifreeze in your vehicle, your battery is in good-working condition, your exhaust system is working properly and that your vehicle's oil will be able to withstand the rigors of cold weather.
You should also always wait until dangerous weather passes before venturing out on our roadways. Lastly, make sure that your tires are in good condition and are properly inflated, that your brakes are adequate and that you have enough windshield wiper fluid under your hood.
"Drivers need to be extra careful in hazardous conditions not only for their safety, but for the safety of others, including other drivers, highway workers, recovery personnel, and pedestrians," said Tom Hall, FEMA director of emergency operations in Missouri.
Before the winter season arrives, make sure your vehicle has:
-A flashlight with spare batteries.
-A first-aid kit.
-All of the medication you take.
-Rain gear, gloves, extra socks and a warm hat.
-Spare blankets or sleeping bags.
-Bottled water.
-Nonperishable food items.
-A bright-colored cloth to use as a flag in the event of an emergency.
-Tools, including a screwdriver, a set of pliers and a wrench.
-Booster cables.
-A small shovel.
-A small bag of sand to be used as traction for your tires.

When venturing out on a trip in the snow, make sure to always:
-Use your common sense. Adjust your driving habits to accommodate weather conditions.
-Obey the posted speed limits. Do not speed.
-Make sure you offer plenty of space to snowplows. Never pass them.
-Wear a seat belt.
-Keep in mind that it's most dangerous to drive when temperatures drop to 32 degrees.
-Keep an eye out for disabled vehicles on the side of the road.
-Keep your headlights on.
-Keep lights, windows and mirrors clean.
-Never pass another vehicle when traveling near or on a bridge.
-Keep your gas tank at least half full.
-Stop and pull over if you feel uncomfortable in the current weather conditions.
If the weather traps you in your car:
-Stay in the vehicle. It is not recommended for your to leave in search of help. People can oftentimes become lost and disoriented in the drifting and blowing snow.
-Hang your bright-colored cloth from the antenna of your vehicle to signal for help.
-Make sure that your turn on the engine and let in run for at least 10 minutes each hour. When the car is on and running, turn on the dome light and the heater.
-Make sure you keep snow out of your exhaust pipe.
-Open your window a little bit to help ventilate your vehicle.
-Move your arms and clap your hands to keep moving. It's not a good idea to stay in one position for too long.
-If there's more than one person in the car, take turns sleeping. Never sleep at the same time.
-Vehicle occupants should huddle together for warmth.
-Use maps, newspapers and even car-floor mats for extra insulation.
You can find out the latest information regarding road conditions by check the MoDOT's website. There they offer you a Traveler Information Map. If you're not near a computer, you can call the toll-free MoDOT number at 888-ASK-MODOT.