A Missouri Department of Transportation (MoDOT) employee and his wife took a 104 mile walk from St. Charles to Jefferson City on the Katy Trail. This walk took about five days and was used to help raise money for the construction of a Fallen Workers Memorial that will be built in Jefferson City.
The memorial will be used to honor road construction MoDOT workers who have been killed in car accidents in Kennett and elsewhere on the job.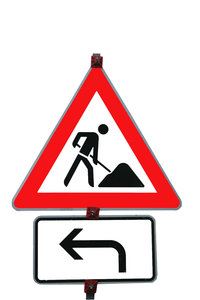 The city is planning on funding the project completely through private donations. Our car accident attorneys in Dexter, New Madrid and Sikeston understand how important this memorial is to the transportation workers of the city. Too many times, road construction workers are injured and killed by the careless driving habits of passing motorists. Many of these accidents can be prevented with a little more concern and caution from drivers through these areas.
Missouri has made its plans clear to improve nearly 6,000 miles of roads in the state in the last year. Construction zones are scattered throughout our area in an attempt to make the roadways safer for everyone. Unfortunately, these zones make these areas much more dangerous for some. Every year, there are far too many drivers, passengers and workers that are killed or seriously injured because of construction zones in our state. There were more than a dozen workers killed in road repair and highway work zones in the state in 2009.
State statistics reveal that there have been nearly 100 people killed and more than 4,000 killed in road and highway work zones in Missouri from 2005 to 2009. According to MoDOT,
The Director of MoDOT, Pete Rahn, has stressed the important of driver attention many times before. He reiterates that drivers need to abide by road signs and laws in these areas to help reduce their risks of an accident. Slowed sleep limits and lane changes aren't there to make your commute more difficult, but they're there because they can help to keep everyone safe.
MoDOT's top causes for work zone traffic-related accidents:
5.) Failing to yield.
4.) Driving too fast for road conditions.
3.) Improperly using the lanes and improper changing of lanes.
2.) Following too closely.
1.) Driver inattention.
Rahn would also like to use this time to remind drivers to wear their seat belt. Nearly 1,000 people died because of car accidents in Missouri in 2009. Nearly 70 percent of these fatalities were of those who were not wearing a seat belt
"We need drivers to pay attention to highway construction and drive with caution through it to prevent senseless deaths and injuries," said Rahn.
If you'd like to donate to the Fallen Workers Memorial, please send a check:
Payable to: State Highway & Transportation Employees Association of Missouri
Send to: Fallen Workers Memorial (Attn: Dave B. Taylor) 3929 East 7th St., Joplin, Mo., 64801