Newly released information from the National Highway Traffic Safety Administration reports that 630 bicyclists were killed, and another 51,000 injured in bicycle accidents in 2009. This 2009 information was just released and provides the most recent statistics regarding these incidents.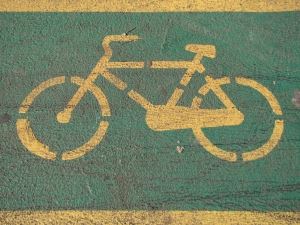 Our Joplin car accident lawyers urge motorists to be aware of our earth-friendly travelers as they are more vulnerable to injury in an accident with a motor vehicle. We would like to point out that the number of bicyclist fatalities decrease by 12 percent from 2008 to 2009, from 718 to 630. Still, riders are at high risk of hit-and-run accidents in Joplin, Missouri and elsewhere in the state.
Most of the bicyclist fatalities from 2009 happened in urban areas at non-intersections. Roughly 70 percent of the fatalities happened in these areas. This number illustrates a 5 percent decrease from the previous year.
Nearly three-fourths of the bicyclist fatalities happened during the daytime hours between 4 a.m. and 8 p.m. The remaining 25 percent of fatalities happened during the evening and nighttime hours.
The average age of bicyclists killed in traffic accidents was 41 years of age. In the past 10 years we have seen a steady increase in the average age of both bicyclists killed and bicyclists injured. Most victims are men. The sobering combination of these two statistics means that fathers and husbands are most at risk -- often leaving a family financially devastated.
Bicyclists ages 15 and under made up more than 13 percent of all bicyclists killed and 20 percent of all those injured in traffic accidents during 2009.
Bicyclists ages 25 to 64 made up the largest portion. The proportion of bicyclist fatalities in this age range was 64 percent.

The American Safety Council offers these tips to help keep bicyclists safe on Missouri roads:
-Remember that Missouri state and local law states that bicyclists are allowed to use the road. This law also states that bicyclists have the same rights and duties as motor vehicle drivers.
-Remember that front and rear lights are required by Missouri state law. Lights help you be more visible to other bicyclists and motorists during the evening hours.
-Always wear your helmet. Just like a seat belt in a car, it is used as "insurance" and helps to keep you safe should you be involved in an accident.
-Look for oncoming cars and other bicyclists before merging or turning, just as a car would.
-Use arm signals as your "blinker." This will help you communicate with other motorists.
-Be sure to ride with traffic, never against it. Riding against it can be anywhere from 5 to 20 times more dangerous that biking with the flow of it.
-In addition to having lights on your bike, remember to wear light colored or reflective clothing. This will help motorists to see you in your right in the p.m. hours.
Earlier this month, the Ride of Silence took place as cyclists took to the roads in a silent procession to honor all bicyclists who have been injured of killed while bicycling on public roads. Although bicyclists have the same legal rights to the road as motorists, most motorists aren't aware of these rights, and many times are not aware of the bicyclists themselves.
The Ride of Silence was a free ride that asks that cyclists travel no faster than 12 mph and remain silent during the entire ride to honor the fallen bicyclists. There are no sponsors and no registration fees for this event. The ride is held during National Bike Month and aims to raise the awareness of motorists that bicyclists have this legal right to all public roads.
If you are dealing bicycle accident in Lamar, Goodman, Diamond, Carthage or the surrounding areas, call 417-627-0066 today for a confidential consultation to discuss your rights. Attorney meetings by appointment only.
Attorney meetings by appointment only