Missouri Workers' Compensation in Jeopardy?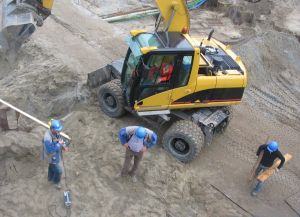 Missouri has had some form of workers' compensation policy since 1919. Between 1911 and 1920, most of the states passed workers' compensation laws. (The last state to adopt workers' comp laws was Mississippi in 1948.)
Worldwide, workers compensation began to appear in the late nineteenth century in several European countries. Out of the westernized, industrial nations, the U.S. was relatively slow to adopt these new protections for workers. Although the federal government saw all forms of social insurance and welfare to be the responsibility of individual states, they actually led the way by insuring their own workforce with legislation passed in 1908.
Workers' compensation laws are considered to be the first "social insurance programs" adopted throughout the nation. The purpose is an important one--to ensure that employers who are injured or made ill arising "out of or in the course of employment" receive the medical treatment they need, and receive payments ranging up to roughly two-thirds of their wages to replace lost income.
Missouri Workers' Compensation attorneys are watching various cases across the nation that might threaten this hundred year old workers' compensation tradition. In our neighboring state of Illinois, Gov. Pat Quinn recently introduced major changes to the workers' compensation system, claiming they will save employers money and prevent employees from abusing the system, including:
• Slashing payments by 30 percent to medical providers who treat workplace injuries
• Requiring workers' comp claims arbitrators to be attorneys
• Limiting payments for carpal tunnel syndrome and similar injuries
• Increasing the state's investigative powers
Posted By
Aaron Sachs & Associates, P. C.
Categories: