Missouri has seen steady improvements in workplace safety for the past five years, along with a drop in on the job accidents and their resulting injuries. In their annual review, Missouri's insurance regulators are predicting that the cost of workers' compensation claims in the state should decrease by 11% in 2011. This is good news for Missouri's economy for several reasons: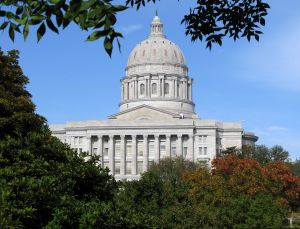 • Workers' comp insurance providers can lower the rates they charge accordingly.
• Employers who are considering re-locating can take advantage of Missouri's lowered insurance rates and bring their businesses and jobs here.
• Over the past two years, 37 new insurance companies have started covering workers' comp in our state, leading to some healthy competition. If you are an employer and your workers' comp insurance rates have not gone down, perhaps you should shop around for a better deal.
Advantages of Doing Business in Missouri
The lower cost of workers' compensation insurance is just one of the factors the Missouri government is counting on to bring in new business, create jobs and generally improve the state's economy. Here are some of the other factors that make Missouri a good bet if you are thinking of relocating from another state:
• The third-lowest business energy costs in the country
• The fifth-lowest cost of doing business in the country
• The seventh-best transportation network in America.
• Rank fifth in the Tax Foundation's Corporate Income Tax Index, which looks at the impact of each state's principal tax on business activities
• Recently eliminated the franchise tax on more than 16,000 businesses
• Created a competitive low-interest loan program for small businesses.
• One of eight states with a Triple-A bond rating from Moody's, Fitch and Standard & Poor's.