A teen driver was killed in a car-truck accident in Missouri late last month. The 18-year-old driver's vehicle collided with a Mack truck on U.S. 24 at Mo. 15 in Monroe County. Two others sustained injuries in the accident, according to the Quincy Herald-Whig.
The accident happened when the young driver's vehicle collided with a 2000 Mack truck, according to the Missouri State Highway Patrol. The Mack truck overturned in the accident, but it was still the teen that died. The Monroe County Sheriff's Department and the Paris Fire Department assisted Missouri Patrol at the scene. The truck driver and the teen's passenger were injured in the accident.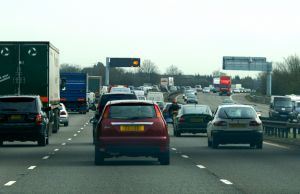 Our Missouri trucking accident attorneys understand that traffic accidents that involve these large trucks oftentimes result in catastrophic injuries to motor vehicle passengers. Teen driver who possess less experience on the road are more vulnerable to these types of accidents because they're less familiar with the operations of these over-sizes vehicles. It is important to teach our teen drivers about safe driving practices to exercise when sharing the roadway with trucks.
Recently teens met with officials from the U.S. Department of Transportation's Federal Motor Carrier Safety Administration (FMCSA), the National Organizations for Youth Safety (NOYS) and the Commercial Vehicle Safety Alliance (CVSA) to discuss the importance of cautious driving habits. This is more important now than ever because typically we see an increased number of trucks on our roadways during the summer. Teen drivers, who possess less driving experience, may not fully understand these large vehicles. This event was held to teach them all about big rigs.
At the event, teen drivers made a pledge to put forth their best efforts to make this summer safer for all drivers. They pledged to give large trucks plenty of room, to avoid their blind spots and they even signed a "No Texting Promise."
"Do not expect that having a driver's license is a right that comes without responsibility or risk," said Steve Keppler, Executive Director of the Commercial Vehicle Safety Alliance (CVSA). "Be accountable for your actions, spread the word to your friends and parents, and help create a culture of safety. Most importantly, take the driving task seriously. You never know the impact you can have that ultimately could save your life or someone else's."
Teens were offered these safety tips to reduce their chances of being involved in an accident with a truck this summer:
-Don't cut off large trucks. Trucks and buses take much longer to stop than passenger-vehicles. If you force a large truck to stop quickly this could cause a serious, even fatal accident.
-Wear your seat belt. Seat belts are your best protection in the event of an accident, especially if you get into an accident with a truck. Seat belts can keep you from striking the steering wheel or windshield and from being ejected from the car.
-Stay out of blind spots. If you can't see the driver of a truck, they can't see you and could potentially turn right into you.
-Stay focused on the road. Inattention can easily create an emergency-braking situation.
-Don't squeeze in. Trucks make wide right turns. If you try to turn in their area, you'll be caught in a "squeeze" and can suffer a serious accident. Cutting in-between a truck and the curb increases the possibility of a crash.
"We want everyone to be safe, but as newer drivers, teens must adhere to a few simple rules," said Anne Ferro, Administrator of the Federal Motor Carrier Safety Administration. "They are: buckle up, don't drink and drive; don't speed, don't text or use your phone, and steer clear of a truck's blind spots."
According to the U.S. Department of Transportation's Fatality Analysis Reporting System, the deadliest days of the year for teens age 15- to 19-years-old are in the months of May through August. During these summer months, twice as many teens die on our roadways every day as compared to the rest of the year. This time period averages 16 deaths per day, compared to an average of nearly nine deaths a day during the year as a whole.
Those who are age 16- to 24-years-old make up the age group with the highest traffic crash death rate in the entire United States. From 2005 to 2009, approximately 4,000 people from this age group were killed in traffic accidents that involved large trucks.
"Prom, graduation, and summer are fantastic times for youth to celebrate and enjoy. However, with these fun times come unfortunate tragedies," said Sandy Spavone, President of the National Organizations for Youth Safety (NOYS). "Through education, enforcement, and legislation lives can be saved and injuries prevented."