Fewer car accidents were reported last year than at anytime since 1940, according to U.S. Transportation Secretary Ray LaHood. This decrease occurred despite a significant increase in the number of total miles traveled by American motorists this past year.
"Last year's drop in traffic fatalities is welcome news and it proves that we can make a difference," said U.S. Transportation Secretary Ray LaHood. "Still, too many of our friends and neighbors are killed in preventable roadway tragedies every day. We will continue doing everything possible to make cars safer, increase seat belt use, put a stop to drunk driving and distracted driving and encourage drivers to put safety first."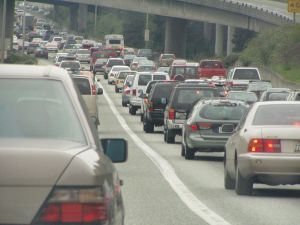 Our Missouri car accident lawyers understand the confusion that frequently accompanies a local car accident. As the economy recovered, accidents actually increased during second half of last year. We would also like to add that motorists are facing an increased risk of being involved in a motor-vehicle accident as the spring and summer travel season approach. Hit-and-run accidents are also a common problem during periods of economic instability, when consumers are less likely to maintain adequate car insurance.
The National Highway Traffic Safety Administrations (NHTSA) reports that the number of traffic fatalities fell roughly 3 percent from 2009 and 2010. Fatality numbers have dropped a total of 25 percent since 2005. The fatality decrease occurred despite an increase in miles traveled of more than 20 billion.
"The decrease in traffic fatalities is a good sign, but we are always working to save lives," said NHTSA Administrator David Strickland. "NHTSA will continue pressing forward on all of our safety initiatives to make sure our roads are as safe as they can possibly be."
The Department of Transportation (DOT) has worked long and hard and continues to make an attempt at reducing roadway fatalities by promoting strong traffic safety laws and by encouraging high-visibility enforcement. They also conduct rigorous vehicle safety programs and campaigns to raise awareness in the public.
In 2009, a national anti-distracted driving campaign was launched by Secretary LaHood to help reduce the number of nationwide motor-vehicle accident related deaths caused by careless driving habits. A number of other campaigns were launched as well, including "Over the Limit. Under Arrest." and "Click It Or Ticket" campaigns urging drivers to curb drunk driving and to increase seat belt use.
The U.S. DOT launched a website, Distraction.gov, dedicated to providing the public with information, statistics, consequences and tips on distracted driving.
According to the NHTSA's Region Map, Missouri, of Region 7, experienced a decrease in traffic accident fatalities of nearly 3 percent in 2010.