Recently, we've talked with some clients in our Joplin, Missouri car accident law office who attempted to handle their car accident/injury claim on their own, without hiring a lawyer. This scenario is not unusual. In these difficult economic times, people can be devastated financially if they are injured in a car accident. They are fearful about how they will pay for car repairs and/or medical bills. Hiring a lawyer seems like an expense they simply cannot afford.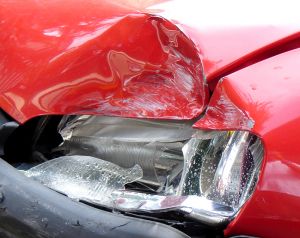 We understand how it might be tempting to try and handle an accident claim without engaging an attorney. Many people believe that dealing directly with the insurance company will be the fastest and simplest way to get the settlement they need. However, this mistake can be a costly one.
Certainly, not all car accident cases require legal representation. It can be difficult for an accident victim to know whether or not their particular case requires legal assistance or not. For this reason, the personal injury attorneys at Aaron Sachs & Associates, P.C. offer a free, no obligation consultation with clients in their Joplin, Missouri office.
If you believe that your case might require a lawyer, we recommend taking advantage of this offer before dealing with the insurance adjuster. If you do hire us to represent you, we will work on a contingency basis. This means we will not take money up front; our fee will be a percentage of the amount we win for you. Also, we will not take a claim that is best handled without an attorney.
When you are contacted by an insurance adjuster, he or she may ask you to make a recorded statement, and then ask you to authorize the insurance company to examine your medical records. The accident victim advocacy site "Settlement Central" (as well as most car accident lawyers) would advise against doing either of these two things before talking to a lawyer. One of the risks of representing yourself in your accident claim is that you might not know that you can and probably should refuse both of these requests.
You will be asked very specific questions during a recorded statement. Your answers might weaken or thoroughly damage your claim. In the case of your medical records, the same thing can happen. A good insurance adjuster will be looking for anything he can use against you, anything to lessen the settlement they will have to give you. It's easy for accident victims to mishandle these situations without realizing what they are doing. Since they don't know what their claim is worth in the first place, they will never know how much less they are settling for.
If your accident was minor, such as a fender bender, with no physical injuries or only minor ones, it is probably unnecessary to hire legal representation. Even if your car is totaled, it is rarely worth your time to hire a lawyer. The cost of repairing or replacing the vehicle is fairly straightforward, and no attorney will be able to make enough of a difference in the settlement amount to make it worth your while to hire one.
However, it is quite important to at least seek advice from a car accident lawyer if the accident was caused by someone else's negligence, and you have suffered significant injuries. You may be entitled to various types of damages that would never occur to you.
Don't mishandle your claim and ruin your chances of receiving a fair settlement. Call the Joplin car accident lawyers at Aaron Sachs today and schedule your no-cost initial consultation.
Attorney meetings by appointment only