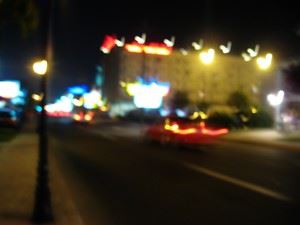 This week, a St. Louis man was charged with hit and run, assault and second degree murder in connection with an accident that killed a 4 year-old boy. And according to the St. Louis Post-Dispatch, the suspect has an extended history of drunk driving offenses.
The accident happened on October 5. At about 7:30 in the evening, a pickup struck two young boys as they attempted to cross the 7300 block of St. Charles Rock Road. Traye-shon Williams, 4, was pronounced dead at the scene. His brother, 10 year-old Jayshard Conner, was taken by ambulance to St. Louis Children's Hospital. He sustained multiple broken bones, but he was released from the hospital on Tuesday.
Police immediately began searching for the driver. On Sunday, they received an anonymous tip that directed them to 54 year-old Ricky Weeden's home. There, officers located a Chevrolet Silverado, and an eyewitness to the crash identified the vehicle as the one that struck the boys. Later in the day, Weedin was arrested and charged with one count of leaving the scene of a fatal accident. However, those charges were later upgraded after investigators learned more about Weeden's criminal history.
Some details about Weeden's past are still not known. However, law enforcement officials have released the following details:
• In 1983, Weeden caused a crash on Goodfellow Boulevard that left two people dead and two others injured. He was arrested for manslaughter, assault and careless and imprudent driving. Ultimately, he was only charged with the C&I and only paid $50 in bail.
• In 1993, Weeden's driver's license was revoked when he refused to submit to a breathalyzer test. His license was never reinstated.
• Since losing his license, Weeden has been cited numerous times for speeding, failing to stop at stop signs, and driving without a license. He has also been convicted of drunk driving at least six times. Two of his convictions were felonies for being a persistent DWI offender.
Authorities have been unable to explain why Weeden was sometimes charged with a misdemeanor and sometimes with a felony when he was arrested for drunk driving.