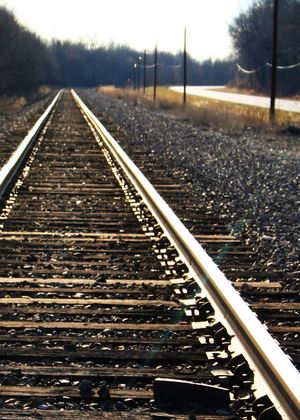 On Monday, over 40 people were injured in California's Central Valley when a semi-truck collided with an Amtrak passenger train. According to the Fresno Bee, the crash was caused by the driver of the semi-truck, who apparently failed to yield at a railroad crossing. The truck struck the tail end of the train, between the engine and the last passenger car. The train reportedly traveled about 600 feet after impact, and then it hit a switchback. The locomotive and two double-deck cars derailed.
A spokesperson for Amtrak says 42 passengers were transported to six local hospitals with minor to moderate injuries. The driver of the semi-truck, 42 year-old Macario Medina, was reportedly trapped in his vehicle for over an hour before emergency responders were able to extricate him from the cab, which was destroyed. He also sustained moderate injuries.
The California Highway Patrol reports that the crossing signals were functional at the time of the crash. Medina was apparently traveling at about 55 miles per hour when he drove through the flashing crossing arms and directly into the train, which was going about 80 miles per hour at the moment of impact. Authorities say Medina was not under the influence of alcohol, but he has been "unable to explain" what caused him to drive through the signal.
About four hours after the crash, a second train was involved in a collision with a truck only eighteen miles away. In that accident, a silage truck edged too far onto the train tracks and was clipped by the freight train. The truck driver suffered from minor injuries, but no one else was hurt in the collision.
In 2010, there were 2,004 train accidents involving trains at railroad crossings nationwide. These crashes caused 261 deaths and over 800 serious injuries.