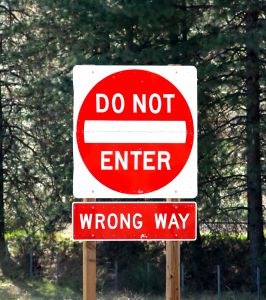 On Monday, an 18 year-old semi-tractor driver was arrested leading officers on a dangerous chase and driving the wrong direction on Highway 65 for approximately 20 miles. KY3 reports that Jesse DeJongh is facing a felony charge of assaulting a law enforcement officer for allegedly attempting to strike a Christian County deputy with his semi.
On Sunday evening, employees at Hood's Truck Stop called the Greene County Sheriff's Department to report a truck driving off without paying a $710 diesel fuel tab. As the vehicle left Hood's, a friend of the owner followed it, and the semi driver eventually stopped in a parking lot. The two men spoke and the semi driver promised to return to the truck stop and pay for the fuel.
However, that didn't happen. Around 10:00 p.m., Springfield Police Department officers attempted to stop DeJongh's truck at I-44 and Highway 65, but the semi continued on to southbound U.S. 65 at high speeds. At Evans Road, the driver went up on the overpass and then traveled back down the northbound onramp. He then drove south in the northbound lanes for about 20 miles, until the truck had passed through Ozark. At some points, he turned his headlights off, making himself invisible to unsuspecting northbound drivers on the highway.
"They (oncoming drivers) pulled over because of lights on emergency vehicles," Missouri State Highway Patrol Trooper Ivey Warren said. "They didn't see him (truck). They would've been hit had they not seen the emergency vehicles."
Motorist Charles Sullivan agreed. He was able to pull out of the truck's path - just barely - because of a highway patrolman's lights. "Within 14 inches of hitting us. If it hasn't been for that police officer pulling us to the side, I wouldn't be here talking to you people," Sullivan told KY3.
Law enforcement officials threw down spike strips twice in an attempt to stop the semi. Under the Highway EE overpass, the driver reportedly attempted to strike the Christian County deputy in the median, missing him by an estimated five to 10 feet. The semi finally ran off the road and down an embankment near Highway BB. The driver fled the scene, but authorities identified him as DeJongh and immediately began to search for him. Christian County deputies arrested DeJongh at around 4:00 a.m. Monday, after he used his cell phone in a public park.