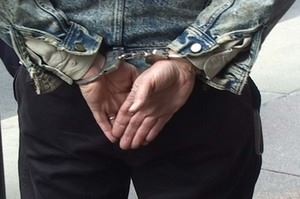 Last week, we reported that multiple Missouri law enforcement agencies would participate in statewide DWI prevention efforts over St. Pat's weekend. Today, our Greene County car accident lawyers learned that the Springfield Police Department's contribution to this initiative was a success.

About 20-25 officers from the SPD conducted a DWI checkpoint last Friday night at the intersection of South Campbell Avenue and West Meadowmere Street. As a result, they made several arrests:
• 10 drivers were arrested on suspicion of driving under the influence.
• 4 drivers were arrested for possession of drugs.
• 1 driver was arrested for an outstanding warrant.
• 8 drivers were cited for driving with a suspended license.
At the same time, the Greene County Sheriff's Department conducted its own checkpoint at South Campbell Avenue and Farm Road 192: deputies arrested 2 drivers for DWI, and 11 drivers for assorted violations, including drugs and driving without a valid license.
Sheriff Jim Arnott called the effort a success, and praised his team for their initiative. "These projects could not happen without so many employees volunteering to work overtime hours to help keep the Greene County roadways safe for all of us," Arnott said.
How does a checkpoint work?
In a recent news release, the SPD described the basic method that officers use to conduct sobriety checkpoints:
• Approaching traffic is divided into 2 lanes and directed to stop at a specific point.
• A police officer will speak to each driver and ask for a valid driver's license.
• The officer will also ask each driver if he or she has been drinking.
• Provided the driver is properly licensed and sober, he or she will be waved through the checkpoint, and should not be detained for any longer than 3 minutes.