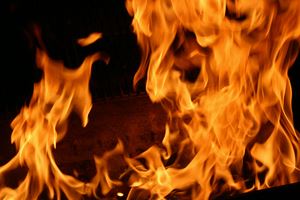 Our Branson, Missouri car accident lawyers were amazed to hear about the bravery of 3 bystanders following a terrible crash last Sunday. It happened on Highway 86 in Stone County just before 4:00 p.m.: according to the Missouri Highway Patrol, 30 year-old Mystery Anderson was traveling north when she failed to negotiate a curve. Her 2005 Kia Optima ran off the road, smashed into a culvert, and flipped over in the air. When the vehicle hit the ground, it burst into flames. One of the occupants - a 12 year-old girl riding in the backseat - was able to free herself from the vehicle. However, Anderson and another passenger (22 year-old Jaylin Blackbear) were trapped inside.
Thank goodness for the kindness of strangers: Matthew Sams and Dennis Margritz were passing by and witnessed the accident and its aftermath. Margritz tried to use a fire extinguisher, but the fire had already grown too large. Instead, incredibly, the 2 men worked together and pulled Blackbear to safety,
However, the car continued to burn, and Anderson remained pinned between her seat and the steering wheel. At that point - when the flames were nearly 10 feet high - a third bystander, Brent Arnold, ran to help. Through their combined efforts, they were able to drag Anderson from the car: in the end, the men were forced to lift Anderson over the front seat and pull her through the back door. "We ended up having to rip pieces from the door, just rip them out to get us enough room so that we could reach in to get the seat released," said Sams in an interview with KY3 News.
All 3 occupants of the Kia sustained serious injuries and were taken to Mercy Hospital in Springfield. As of Monday, Anderson's condition had been upgraded to fair. Emergency responders say that the courageous actions of those 3 passersby most likely saved her life: the vehicle was fully engulfed in flames by the time fire trucks arrived on the scene.
"They truly are heroes," said Eric Nielson, Public Information Officer for the Southern Stone County Fire Protection District. "They said they weren't heroes but if they would not have been there the outcome would have been different." A news release from Southern Stone County Fire concurs: "These three individuals acted in a heroic way. The driver would have most likely sustained fatal injuries without their brave rescue."