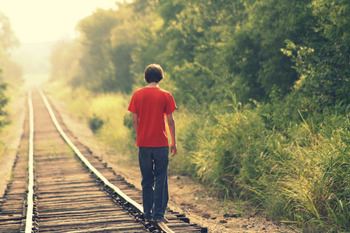 Teenagers are at higher risks for accidents because of their inexperience behind the wheel. As seasoned drivers know, it takes time to learn how to handle unexpected situations and distractions. Parents are urged to be actively involved in their teen's driving career during the learning stages and well beyond to help reduce their risks for a potentially fatal car accident. A parent's involvement may be one of our greatest defenses against these types of accidents.
According to Operation Stop, there are nearly 300 people who die every year because of Missouri car accidents that involve a teen driver. Missouri is ranked as the 10h deadliest state for these types of accidents in the U.S.
Motor vehicle accidents are the number one cause of death for residents aged 15- to 20-years-old. In 2009, there were more than 208 million licensed drivers in the country. This young age group accounted for only about 6 percent of these drivers. Throughout the year, there were nearly 2,000 of these young drivers who were killed in car accidents. Another 200,000 were injured. In Missouri, there were nearly 100 young drivers killed in traffic accidents, according to the National Highway Traffic Safety Administration (NHTSA). In our state, these young drivers accounted for about 7 percent of all of the licensed drivers.
According to the AAA Foundation for Traffic Safety, a teen is killed or injured in a Missouri car accident every 43 minutes. And it's not just teen drivers who are at risk for these types of serious accidents. In 2009, there were more than 5,100 young drivers involved in fatal accidents: in many cases, the people killed were older drivers or passengers in other vehicles.
The Department of Motor Vehicles (DMV) offers the following safety tips for parents to share with their teen drivers. Parents are urged to review these tips and share them with the teen driver in your life. It's crucial that teens understand what their parents expect of them when behind the wheel: that's why so many safety advocates recommend using a parent-teen driving contract.
• Turn off the phone. This generation's tech savvy teens interact with each other regularly through texting and social media - and they're also notorious for doing so while driving. Insist that your teens put away their phones and other portable electronic devices. They're all extremely dangerous, as they take the driver's attention off of the roadway. Research has shown that driving while using a cell phone gives a driver the same reaction ability as a driver who is legally drunk.
You might consider sharing this story with your teen: Taylor Sauer Died While Driving And Facebooking; Now Parents Want To Make It Illegal. Sauer, age 18, died minutes after posting the following message: "I can't discuss this now. Driving and facebooking is not safe! Haha."
• Always obey the speed limit. Speeding is a top cause in about 40% of all fatal teen car crashes.
• Drive solo. Passengers can create some of the most dangerous distractions, especially when they're other teens. The fewer the passengers, the safer the driver will be.
• Keep it sober. (Although teens aren't old enough to legally purchase alcohol, it doesn't mean they can't get it and won't drink it.)
• Practice defensive driving. Be alert to what is going on around all sides of your vehicle. Always be ready to react.
• Check out your rights and responsibilities, as a parent and as a teen driver, through Missouri's Graduated Driver's License program.
If you or your young driver has been injured in a car accident in Sikeston, Dexter, New Madrid, Perryville or elsewhere in Southeast Missouri, contact the New Madrid Personal Injury Lawyers at Aaron Sachs & Associates for a free initial consultation. Call 1-888-777-AUTO.
Attorney meetings by appointment only