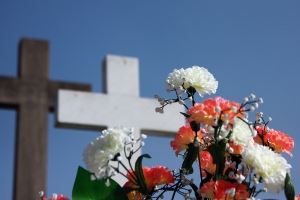 The death of a family member is always a traumatic experience, particularly if it happens because of a sudden accident or injury. The pain of the loss is only compounded when the loved one died as a result of someone else's negligence.
As our Columbia personal injury attorneys know, under these circumstances, it's important to consider your legal rights so you can ensure your family's interests are protected. This issue can be particularly vital if the deceased was the family breadwinner. Missouri law recognizes that in a wrongful death case, there is more than just emotional loss when a life is taken. It allows you to seek compensation for the loss of the deceased's financial contributions, or contributions to the caretaking of your home or family.
Here is Missouri's definition of wrongful death,explaining who among the surviving family members is entitled to seek compensation:
"Whenever the death of a person results from any act, conduct, occurrence, transaction, or circumstance which, if death had not ensued, would have entitled such person to recover damages in respect thereof, the person or party who, or the corporation which, would have been liable if death had not ensued shall be liable in an action for damages, notwithstanding the death of the person injured, which damages may be sued for:
(1) By the spouse or children or the surviving lineal descendants of any deceased children, natural or adopted, legitimate or illegitimate, or by the father or mother of the deceased, natural or adoptive;
(2) If there be no persons in class (1) entitled to bring the action, then by the brother or sister of the deceased, or their descendants, who can establish his or her right to those damages set out in section 537.090 because of the death."
Every wrongful death case is unique: there are numerous factors that can contribute to the amount of the final award. Consulting with an attorney early on will give you a sense of whether or not you have a claim, and what the legal process will look like. In fact, it could make the difference between being able to comfortably provide for your family or not.
In Missouri, victims of wrongful death are entitled to compensation for several different kinds of expenses, including:
• All medical expenses incurred from the accident or injury that lead to the death
• Funeral expenses
• Your family's pain and suffering
• Loss of any household services your loved one provided, such as child care
• Loss of the financial contribution your loved would have been bringing into the household
At Aaron Sachs & Associates, P.C., you never have to worry about any up-front costs. Take advantage of our free legal consultation, and we can address any questions or concerns you may have. Our priority is always to handle your case with the highest legal diligence: we aim to ease some of the burden throughout this trying time, and we feel strongly about giving our clients the care and attention they deserve.
To schedule an appointment with one of our attorneys, please call us toll-free at 1-888-777-AUTO. For more information - or to contact us online.
Attorney meetings by appointment only