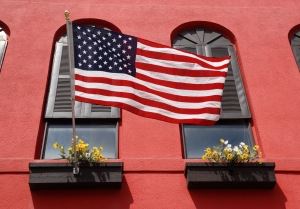 Joplin auto accident lawyers can hardly believe how fast this summer has flown by. Days are getting shorter, the east coast just survived its first big hurricane of the season, fall is in the air at night, and the last big holiday weekend of the summer is rapidly approaching--Labor Day weekend. It seems like just yesterday we were wishing all of you a safe and happy 4th of July weekend.
But, as much as we all love holiday weekends, the fact remains that they pose a heightened risk of auto accidents on Joplin's roadways, due to increased traffic and holiday partying.
In an August 10th press release, the Missouri State Highway Patrol's superintendent Colonel Ron Replogle asked Missouri motorists and boaters to include safety when planning their Labor Day weekend activities and festivities. Col. Replogle strongly urges the use of seat belts when traveling in any kind of vehicle and their nautical equivalents--life jackets--when boating on any Missouri lake or river.
Last year's Labor Day accident statistics were grim:
• 10 people were killed, 515 people injured in 1,052 traffic crashes.
• This amounts to one person killed or injured every 8.9 minutes.
• State troopers handled 294 traffic crashes, including 148 injuries and six fatalities. (the rest were handled by local police departments)
• Troopers arrested made190 drunk driving arrests
The highway patrol will also be monitoring the numbers of Labor Day weekend accidents and injuries this year. The 2011 counting period will begin at 6 p.m., Friday, September 2, and go until 11:59 p.m., Monday, September 5.
Joplin auto injury attorneys were glad to hear that the Highway Patrol will again be participating in Operation C.A.R.E. (Combined Accident Reduction Effort) this Labor Day holiday weekend, as they have done in the past. This means that all available troopers will be patrolling Missouri's roadways, specifically looking to enforce Missouri's speed limit, seat belt, and alcohol laws. They will also be available to come to the aid of stranded or injured motorists. Additional water patrol officers will be working on the state's lakes and rivers to ensure everyone's safety there as well.
Motorists needing assistance or who witness criminal activity on the highways are encouraged to call the Patrol Emergency Report Line at 1 (800) 525-5555 or *55 on a cellular phone.
"The Patrol wants everyone to enjoy the last big weekend of summer. Don't become a statistic. Make safety a part of your plans for the Labor Day holiday," said Colonel Replogle. "Remember to buckle up in your vehicle and wear a life jacket when on or near water. If your celebration includes alcohol, designate someone else to drive, whether you are in your boat or your car."
The Joplin car accident lawyers at Aaron Sachs & Associates, P.C. want to wish all Joplin, Neosho, Carthage, Webb City and other Missouri citizens a happy and SAFE Labor Day weekend! Although we will be out enjoying this last holiday weekend of the summer with our families, there will always be someone available to take your call, 24/7, if you are injured in any kind of motor vehicle accident and require legal assistance.

Attorney meetings by appointment only