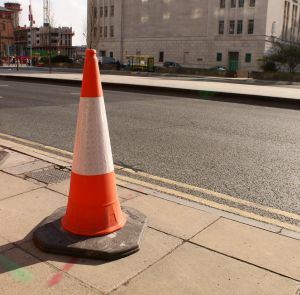 The week of September 11 through September 17, 2011 is "Brake Safety Awareness Week". And as part of this national campaign, the Missouri State Highway Patrol (MSHP) will focus their efforts in part in Pike, Lincoln, St. Charles, Jefferson, and Perry Counties during this important safety check week as an aspect of commercial truck and bus safety roadside inspections. The Missouri truck accident lawyers are familiar with truck accidents that result from improper air brake inspections and support Brake Safety Awareness Week and urge all trucking companies who would like to participate to contact the Commercial Vehicle Enforcement Division (CVE) of the MSHP.
Brake Safety Awareness Week in the St. Louis Mo Area and Farther
Brake Safety Awareness Week is an educational outreach program designed to train commercial truck companies, truck drivers, and truck mechanics about proper brake adjustment limits and air brake system inspections. Brake Safety Awareness Week is part of Operation Air Brake, which is promoted by the Commercial Vehicle Safety Alliance (CVSA). It is part of this not-for-profit agency's ongoing efforts for an international truck and bus brake safety campaign dedicated to reducing truck accidents as well as the associated property damage, personal injury, and deaths that come from these truck accidents.
CVSA is also dedicated to reducing out of service rates and uses Brake Safety Awareness Week in this effort as well.
How does Operation Air Brake Work?
The Commercial Vehicle Enforcement Division of the MSHP has CVSA- certified inspectors. These inspectors work together with committed truck companies to conduct roadside inspections that include special training with the drivers, mechanics, and truck company owners and officials on the importance of and the best ways to do proper brake inspections. The aspects of proper maintenance and proper brake operation is also discussed and demonstrated.
Operation Air Brake has been successful in reducing the number of truck accidents that result from faulty or inoperable air brakes. But more needs to be done. It will take the efforts of truck companies, drivers, and mechanics too.
Missouri Truck Accident Lawyers Encourage Truck Company Involvement
A large part of Brake Safety Awareness Week is instructional. More than just safety checks and roadside inspections, Brake Safety Awareness Week is about showing truck drivers and mechanics how to do a proper air brake check. Truck company owners can arrange special demonstrations to make sure all their employees are doing proper brake inspections and understand the importance of proper brake maintenance and operation.
The goal of everyone involved is to reduce truck accidents. Truck accidents cost billions of dollars annually. Air brake failure leads to costly down time and out-of service time. Maintenance and proper inspections go a long way towards reducing these costs and hazards. Also available to help are brochures and the CVSA website. We encourage you to participate and help educate all commercial vehicle entities about Operation Air Brake, not just during Brake Safety Awareness Week but always. Visit the CVE or MSHP's website for more information and for many helpful links for commercial trucking.
If you have been involved and injured in a truck accident in St. Louis County or anywhere in Missouri, the Missouri truck accident lawyers can provide advice and assistance. We focus on helping people injured in truck accidents. Visit our website for more information.

Attorney meetings by appointment only