According to the Missouri Highway Patrol, six people were injured during a recent hayride accident in Oak Grove. Our Lexington, MO, personal injury attorneys understand that with end of the year drawing near and the holiday season approaching, residents will be setting out to visit a number of local attractions. Operators of hayrides, haunted houses, Christmas events and other attractions have an obligation to keep people safe.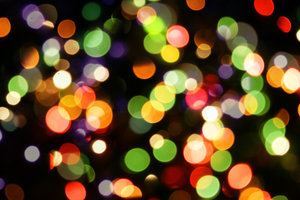 In the Lexington hayride accident , a family of 14 was riding on the buggy as the hayride ventured near Highway H just north of Interstate 70. A 27-year-old driver crashed into the back of the cart, according to FOX 4, injuring six people including a 1-year-old and a 5-year-old. Both children were flown to local hospitals.
With the end of the year approaching, residents are asked to be extra mindful of potential seasonal dangers. There are a variety of accidents that can happen especially during holidays if we're not careful. Party and event organizers are required to ensure that grounds are secure for all visitors as well to help avoid a potentially fatal accident. Oftentimes, a small decision can lead to a catastrophic disaster. These decisions can be purchasing a Christmas tree that's too dry or leaving candles to burn unattended. We can all get through an enjoyable holiday season safely with just a few precautionary steps.
When hosting a holiday party or putting on a holiday event:
-Make sure drivers know whether alcohol will be served so they can arrange a safe way to get home. Drunk-driving accidents typically spike during the holiday season. Consider setting up a designated driver program of your own for your special occasions where alcohol will be served.
-Make sure all tripping hazards have been cleared from the ground.
-Make sure floors are smooth and dry. If there's a spill, clean it up immediately.
-Make sure that no fire or light decorations are left unattended.

Trick-or-treating tips for your young ones:

-Wear comfortable shoes.
-Never eat candy that looks like it's been opened already.
-Don't go to houses that are not well lit.
-Wear a brightly-colored costume so that motorists can see you.
-Never trick-or-treat alone.
Residents are also urged to be careful when decorating or celebrating near holiday decorations. According to Underwriters Laboratories, there were nearly 6,000 people treated at emergency rooms each year from 2000 to 2002 because of fall-related accidents while decorating for the holidays.
Also, be careful when lighting candles and when visiting friends' homes or attractions where decorations include lit candles. It has been concluded that candle-related fires are one of the most frequently experienced holiday hazards. In fact, there are more than 15,000 candle-related accidents every year. Fire-related holiday season accidents take the lives of roughly 400 people, injure more than 1,600 and cost close to $1 billion in damage every year.