High schools around the state will be battling it out against each other in attempt to win some prizes from Ford Driving Skills for Life.
Schools can still sign up for the Battle of the Belt Challenge, which will be held from October 3 to November 11. The schools that win the challenge and produce the most seat belt-wearing students will be rewarded with cash prizes to use towards additional educational programs regarding the importance of seat belt usage. Last year, nearly 150 schools participated.
The battle will be used to increase seat belt use among students to help decrease the risk of injury during a car accident in Perryville, Dexter, New Madrid and elsewhere.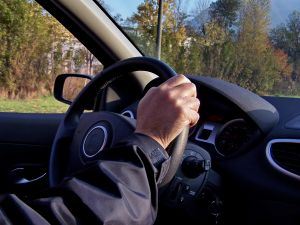 Our teen car accident attorneys in Sikeston, Kennett and Dexter understand that the seat belt rate among teen drivers in our state is under 70 percent. This statistic shows that teens have a lower rate of seat belt use in comparison to all Missouri drivers and a lower rate than motorists across the nation. Missourians buckle up 79 percent of the time, while all Americans wear a seat belt 85 percent of the time. "Battle of the Belt" is a fun way to encourage seat belt usage for local teen drivers.
A grant has been provided by the Governors Highway Safety Association after accepting a $200,000 donation of iTunes gift cards from Ford Driving Skills for Life. These cards will be used as rewards and prizes for schools and students who sign up to participate in the battle, according to the Missouri Department of Transportation.
Jim Graham, the program manager for the Ford Driving Skills for Life program, says that he and the program are thrilled to be partnering with the state of Missouri to help push safe driving habits among newly-licensed teen drivers. He says the program is committed to assisting teen drivers with effective, safe and cautious driving habits. He believes that these skills are the most effective ways to prevent a serious car accident.

Here's how the Battle of the Belt Challenge works:
-Students will be subjected to surprise seat belt surveys to see just how many young drivers are buckling up.
-They will be asked to participate in a number of peer-designed educational blitz events.
-Lastly, a final unannounced seat belt survey will be conducted to see how many teens took hold of the message and are now buckling up.
-Participating schools can also take the opportunity to submit a brief video of their own to help promote seat belt usage and increase seat belt awareness among students.
Schools with the most improved and highest seat belt usage will take home some very nice regional and state prizes. Sponsors of the program are American Family Insurance, Missouri Coalition for Roadway Safety, and Missouri College of Emergency Physicians.
If you or someone you love has been involved in a car accident in Dexter, New Madrid, Perryville or elsewhere in Southeast Missouri, contact the Perryville Personal Injury Lawyers at Aaron Sachs Associates PC, for a free initial consultation. Call (573) 334-7959.
More Blog Entries:
Parents Can Help to Prevent a Poplar Bluff Teen Car Accident this School Year, Southeast Missouri Car Accident Lawyer Blog, September 16, 2011
Crash Study Looks for Ways to Prevent Dexter Missouri Car Accidents Before They Happen, Southeast Missouri Car Accident Lawyer Blog, August 5, 2011
Attorney meetings by appointment only