Since January, six tour bus accidents have taken the lives of 25 people. This year has been among the deadliest in history when it comes to motorcoach safety. Although the Federal Motor Carrier Safety Administration have tightened federal safety standard and increased the number of inspection and enforcement actions, motor coach passengers continue to die.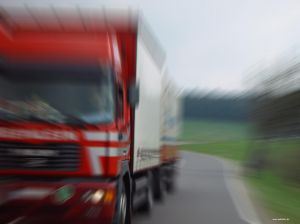 These passenger fatalities don't stop there. Remember the Missouri trucking accident that happened last August? This was the accident that took the lives of a high school student and a truck driver after the devastating freeway accident at mile marker 250 of Interstate Highway 44, according to CNN.
Our Missouri trucking accident attorneys understand that passengers of these motor carriers and school buses put their lives in the hands of commercial drivers every day. The attention that these recent fatal accidents have received truly illustrates the power behind large trucks and tractor trailers. Even when they collide with a vehicle that is the same size, the results are catastrophic. It is important for all motorists to alter their driving habits and practice extra caution.
That devastating Missouri traffic accident that killed 2 and injured 50 involved two school buses, a semi and an SUV happened right outside of St. Louis, Missouri. A crane had to remove one of the buses from the tangled wreck.
In an attempt to offer condolences to the families of these victims, FMCSA Administrator Anne S. Ferro offered an oral statement to the public.
"My deepest condolences go to the families who lost loved ones in these crashes. FMCSA's employees along with our state enforcement partners take these losses to heart," said Ferro.
These heartfelt words won't bring these people back. In addition to the two who were lost in the accident, thirty-six of the children were transported to the SSM Cardinal Glennon Children's Medical Center, four others were taken to St. John's Mercy Hospital, five were transported to St. John's Mercy Medical Center and one other child had been taken to the St. Louis Children's Hospital.
The FMCSA says they're shutting down unsafe carriers as quickly as their authority permits. Since the beginning of the year, they've declared 18 bus companies unsatisfactory, meaning they must stop operating.
In an attempt to better protect passengers, the Administration has enlisted the following regulations:
-The use of Electronic Onboard Recorders.
-Better use of inspection violation data.

-A ban on texting and cell phone use by bus operators.
-Stronger oversight of drivers' medical qualifications and drug/alcohol testing.
-Raising the penalty to $25,000 per violation for bus companies that attempt to operate illegally.
Ferro ended her statements by saying, "Our commitment has never been higher but we need the tools to get the critical job of safety done."
If you or a loved one has been involved in a trucking accident in Missouri, contact the Injury Lawyers of Aaron Sachs & Associates for a free initial consultation. Call 1-888-777-AUTO (2886).
Attorney meetings by appointment only