Columbia Missouri Drunk Driving Accident Lawyers have represented many clients who were injured in accidents by intoxicated drivers. Although any DWI conviction carries a possibility of jail time, frequently none is given. And although a mandatory DWI treatment program is Missouri law, somehow many DWI offenders come through this program unaffected, and continue to drink and drive. This is of great concern to Columbia Missouri car accident lawyers who see the impact on the lives of those who are injured by drunk drivers.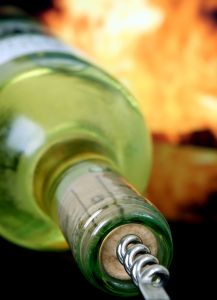 Now, we have heard about a Columbia man, Craig A. Patrick, 38, who has been sentenced to 10 years in prison. He pleaded guilty in court on July 6 to his sixth driving while intoxicated violation.
Circuit Judge Kevin Crane considered a yearlong treatment program for Patrick. Ultimately though, he informed the chronic offender that the opportunity for that option had passed. Patrick had already pleaded guilty to driving drunk five other times, in Boone, Camden and Johnson counties. Patrick's latest arrest was March 3.
According to Patrick's attorney, he has had a problem with alcohol for the past twenty years. Unfortunately, Mr. Patrick never sought treatment for his problem. However his attorney made the point that the state had also failed him.
Judge Crane did not buy this argument, though, responding "I'm all for treatment, but at some point you have to take some initiative." Patrick's motion for long-term treatment was denied, and a 10-year prison sentence will be enforced.
How did the state fail him, we wonder? By not giving him a prison term earlier? By not taking away his license permanently? (We don't have the information as to whether or not Patrick was arrested while driving without a license, or he still retained his license. If he did retain it after five DWI's, we have to ask, "why?")
We also don't know if any of Patrick's previous arrests involved accidents or injuries to another party. But, as practicing Columbia personal injury and auto accident attorneys, we have seen the devastation to peoples lives after being injured by drunk drivers, and know all too well the heartbreak of a family whose loved one has been killed by a drunk driver.
We agree that Mr. Patrick needed to take some responsibility for himself and put himself into a treatment program. However, by leaving this dangerous repeat offender on the road, the state fails not just Mr. Patrick, but all of us. Although Missouri continues to strengthen it's drunk driver laws, there needs to be sufficient follow through in the courts, otherwise the laws are useless.
If you have a problem with drinking and driving, please don't wait until you are facing serious jail time, or worse yet, until you kill someone. Act now to help yourself. There is no shame in seeking treatment. Missouri offers a wide variety of excellent programs specializing in DWI and DUI offenders, as well as any other kind of drug problems. Both outpatient and residential programs are available.
Intervention America, a national recovery resource, offers a comprehensive listing of alcohol and drug treatment facilities in Columbia and other cities in Missouri.

Attorney meetings by appointment only