Joplin hit and run accident lawyers know how difficult it is to find a driver who has left the scene of an accident, particularly if there were no witnesses. Hit and run accidents are on the rise in Missouri and the rest of the nation. Citizens of Joplin, Neosho, Carthage and Webb City MO are extremely fortunate--they have the services of the dedicated officers of the Missouri Highway Patrol in solving these tragic hit and run accidents.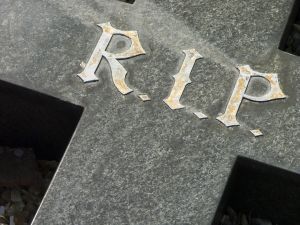 In the unfortunate case of Kevin W. Shipley, 49, of Shelbina MO, a passerby spotted his body on the shoulder of U.S Highway 61, approximately a half mile north of Missouri Route WW. He then called the authorities and reported the body. Shipley was pronounced dead at the scene by Pike County coroner JimTurner.
The police had no idea who had hit the victim, or under what circumstances. However, Missouri Highway Patrol investigators worked hard to locate the driver who left the scene. Investigators eventually learned that Shipley had been struck by a truck, and had been lying on the shoulder for nearly five hours before his body was reported.
"It was good police work," said the Patrol's Sgt. Al Nothum. "They basically canvassed the area, talked to people, went to truck stops, and it developed into tracking this guy down."
The Patrol's accident report puts the time of the crash at 3:15 a.m., Tuesday, July 12. (The body was not spotted until sometime around 8 a.m.) What is now known is that the truck, a 2007 Freightliner, was heading north when Shipley was hit in the northbound lane.
Through diligent police work, Patrol officers tracked the trucker to somewhere in Iowa. They contacted Iowa state police officers, who spoke with the driver, a 34 year old man from Defiance, Ohio, and collected probable evidence from his truck.

Mark Fisher, the Pike County prosecutor who will be handling the case, informed us that the case was still under investigation and that he had not yet received the full police.
The events of just how and why Shipley was walking on the highway are not very clear right now.
What is known about Shipley now is that he was unemployed, and had recently been released from prison. This past Monday night, Kevin Shipley apparently walked to his father's home in Troy, Mo., and talked to his dad for the first time in several years. Shipley left, but for some reason, police brought him back to his father's home. When the senior Mr. Shipley informed police that Shipley didn't live there, police replied they would take Kevin Shipley to the county line and drop him off.
"As far as I know, they dropped him off at Highway 40 and Interstate 70 on Monday night," said the victim's brother, Brad Shipley. "Obviously, my brother had his problems and didn't talk to the family too much. I don't know if he was incoherent or if he was .... saying his last goodbyes to my father and stepped out in front of the truck. I don't know."
Whatever the circumstances of Kevin Shipley's life and death, whether he was accidentally hit, or committed suicide, the fact remains that leaving the scene of a truck accident or auto accident is a crime in the state of Missouri.
Missouri Revised Statutes Chapter 577 -- Public Safety Offenses, Section 577.060 states clearly that leaving the scene of a motor vehicle accident is a class A misdemeanor, but it is a class D felony if the accident resulted in physical injury to another party.
Since Joplin hit and run accident lawyers don't really know the circumstances of this accident, and have not heard any statement from the driver of the truck that struck Kevin Shipley, we cannot comment as to what charges he might face. But, we want to commend the Missouri Highway Patrol for a job well done.

Attorney meetings by appointment only