Recently a truck accident near Lathrop, north of Kansas City, and one between Joplin and Springfield, Missouri, along I-44, resulted in the deaths of four people and seriously injured five more. These two large truck involved traffic accidents are just the latest of many. For decades the National Highway Traffic Safety Administration (NHTSA) and the Federal Motor Carrier Safety Administration (FMCSA),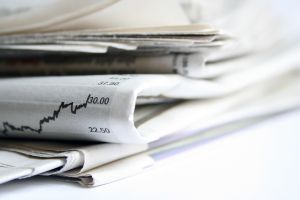 both branches of the DOT, have been working to reduce the number of truck and tractor trailer accidents and in so doing reduce the number of fatalities and personal injuries.
Recent Missouri Truck Accident Deaths
The first large truck accident happened in Clay County north of Kansas City, Mo. on Thursday evening December 1, 2011. A semi-truck failed to stop at a stop sign from Missouri Highway 116 to US 69, near I-35. The big rig slammed into a car, killing the driver and front passenger and seriously injuring the two passengers in the rear seat.
The second accident happened two miles east of Sarcoxie, Missouri on I-44, and claimed the lives of two former Springfield high school football players. Early Friday morning, shortly after 2:30 a.m. on December 2, 2011, a car with four college students lost control as they were headed west on I-44. The Pathfinder left road, hit the median, turned over and landed in the eastbound lane of I-44. One passenger was ejected and killed. The driver left the vehicle and was subsequently hit by a car. A tractor trailer then hit the overturned Pathfinder, killing one of the passengers still in the vehicle and further injuring the other, who was airlifted to St. John's in Springfield, Mo.
Both of these accidents are under investigation, but they are indicative of what happens when a large truck driver is not paying attention and/or traveling too fast for conditions.
Has Two Decades Made a Difference?
According to NHTSA data base, in 1989 there were 5,490 large truck accidents resulting in a fatality. There were a total of 45,582 truck accidents. 858 of those who died were truck occupants, leaving 4,632 people who died as pedestrians, or while riding in passenger vehicles or on motorcycles, or in other types of truck accidents.
Also, in 1989, large trucks traveled 148 billion miles and over 5.8 million large trucks were registered in the United States.
In 2009, large truck accidents accounted for 3,380 fatalities out of 45,435 total fatality accidents, a drop of almost one-third. 338 of the deaths were truck drivers, leaving 3,042 people in other vehicles or truck accident situations. Vehicle miles traveled increased to 288 billion, with over 10.9 million large trucks registered.
Conclusions
Over the time period in question, crash protection has increased significantly for large trucks, so fewer truck drivers are dying. But even with the same type of improvements to passenger vehicles, a collision with a large truck is serious and often fatal. Drivers between the age of 16 and 54 are the most likely to be involved in an accident with a large truck: more specifically, drivers from age 25 to 44. This group also has the largest amount of miles traveled. And the majority of truck accidents remain the fault of other vehicle drivers.
The percentage of truck accidents to overall accidents has decreased over the last twenty years, but only slightly. Safety enhancements to vehicles and tougher enforcement of federal trucking regulations has helped, but the number of vehicles on the road, combined with an increase in distracted driving by all drivers, has probably prevented the numbers from dropping more dramatically.
The bottom line is to drive safely and pay attention. Remember the serious danger of truck accidents and be especially cautious when driving near a large truck, especially on the highway.
If a large truck accident does happen and it is not your fault, contact the Columbia Missouri Truck Accident Lawyers. A free consultation meeting with one of our lawyers will allow you to make an informed decision about your options. Schedule a meeting or get more information at 1-888-777-AUTO (2886).

Attorney meetings by appointment only