Superstar Tight End Travis Kelce and his foundation, Eight-Seven and Running (87 & Running), have partnered with Aaron Sachs & Associates, P.C. for a very special online fundraising event to benefit youth programs throughout Missouri. The online auction goes live on Tuesday, December 8th through Wednesday, December 16th. This is not one you will want to miss if you are a football fan and/or as big of a charity fan as we are!
Kelce will auction off one of his hand-painted "custom cleats" worn in Sunday's "My Cause My Cleats" game versus Denver, the division rival, on Sunday, December 6th. As exciting as Sunday's Chiefs vs. Broncos game will be, this charitable opportunity is sure to be the star event.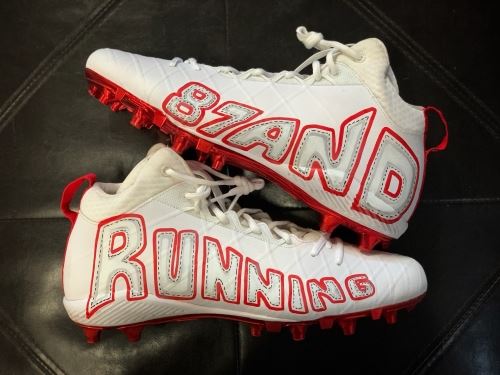 Our team from Aaron Sachs & Associates has already matched any donation up to $20,000 on this unique and personal piece of game-worn memorabilia. This special event is designed to continue Travis and Aaron's commitment to supporting programs that benefit kids in our local communities, and we invite you to join our cause by participating in this auction and other events in the future!
If you would like to know more, please visit:
Victory Mondays to bid and learn more about the "My Cause My Cleats" auction.
Our website to learn more about 87 & Running.
Our blog to learn more about how we have supported this great charity in the past.
We want to thank you for any way that you can support Eight-Seven and Running. Participating in the auction is going to be exciting, and individual donations are great. If money is tight, then just spreading the word by sharing this blog post with your family and friends is a huge help, too. Thank you again!