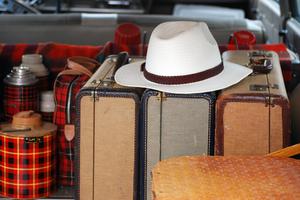 It's June, temperatures are warming, and the kids are out of school: summertime has come to Joplin! In the months ahead, many Missourians will hit the road to enjoy summer road trips with friends and family. If you're planning to take a summer road trip this year, our Joplin car accident lawyers want to encourage you to take certain precautions to help ensure that you and your passengers arrive safely at your destination. As officials from the National Highway Traffic Safety Administration point out, "Driver safety isn't only crucial on the highways. It starts before pulling out of the garage and doesn't simply end when the vehicle is in park."
Summer road trip safety: Tips & info for Jasper County motorists
Make sure your vehicle is ready for the trip. Perform basic safety checks to confirm that your vehicle is fit for roadway travel, especially if you're traveling a long distance.
Tires. Tire maintenance is particularly important during the summer months, when hot weather, heavily-loaded vehicles and long trips can put an added strain on tires that are worn out or improperly inflated. A flat tire or blowout can certainly put a kink in your travel plans. Be sure to check the pressure in all your tires - including your spare. You'll also want to check for worn down tread and/or irregular tread wear patterns, which can indicate that your tires need to be rotated or replaced.
Belts and hoses. Check for signs of blisters, cracks or cuts, and replace any belts or hoses that show signs of excessive wear.
Wiper blades. Damaged or worn out wiper blades can present a serious problem if you happen to encounter severe weather conditions. Replace blades that show obvious signs of wear and tear.
Fluid levels. Check your oil, brake, transmission, steering, coolant and wiper fluids. Check for signs of leaks and confirm that each reservoir is full.
Lights. Your headlights, brake lights, turn signals and emergency flashers need to be in good working order.
2.) Travel with a roadside emergency kit. Be sure you carry a cell phone and a charger cord, just in case. Of course, you can customize an emergency kit according to your family's needs, but the following items can prove to be particularly useful:
A flashlight and spare batteries
A first-aid kit containing basic supplies and medicines
Jumper cables
A jack and ground mat for changing a tire
Non-perishable food and drinking water
Flares
A map (just in case your GPS stops working)
3.) Think SAFETY when you're behind the wheel. Make sure you and your passengers are buckled up and all children are properly restrained in child safety seats that are size and age appropriate. (To learn more about Missouri's Child Restraint Law, click here.) Also, as a driver, it's essential that you keep your mind completely focused on the task of driving: avoid distractions, and don't drive if you're impaired or drowsy. Plan to take frequent breaks, and share the task of driving with other adults traveling with you.