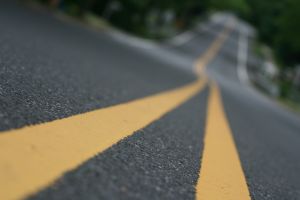 Our southeast Missouri car accident lawyers know that texting and driving isn't just irresponsible - it can lead to deadly car accidents resulting in serious, life-threatening injuries. Recently, a Utah driver was charged with automobile homicide after she allegedly caused a serious crash that killed a pedestrian and injured another driver and pedestrian. According to the St. George Daily Spectrum, 50 year-old Carla Lynn Brennan rear-ended another vehicle on March 4, causing that vehicle to careen onto a sidewalk and collide with a couple taking a morning walk.
One pedestrian, 56 year-old David Henson, was airlifted from the scene but later died as a result of his injuries. David's wife, 57 year-old Leslee Henson suffered serious head, neck and back injuries and road rash. Brennan and the driver of the other vehicle were also injured in the crash.
Investigators say a witness saw Brennan "looking down at what he suspected was a cell phone" in the moments immediately prior to the collision. After reviewing Brennan's phone records, police discovered several text messages received and sent by Brennan from her workplace. Brennan claims that the messages were exchanged before she left her house, but authorities say those messages "were received within minutes of the accident. It does not appear that [Brennan] could have sent the texts from her residence."
Brennan is the first person in her county to be arrested for causing a fatal crash while texting, the Daily Spectrum reports. In Utah, state law prohibits all drivers from sending text messages when they're behind the wheel. In fact, a 2012 amendment to this law makes it illegal for drivers to use a hand-held phone in any fashion, other than making calls, receiving calls, or using GPS navigation.

Missouri is one of only 10 states that do not ban texting for drivers of all ages. However, texting drivers can still be subject to criminal charges and personal injury lawsuits when they cause accidents resulting in injuries or fatalities.

Facts about car accidents involving distraction:
• According to the National Highway Traffic Safety Administration (NHTSA), 3,331 people died and an additional 387,000 were injured in 2011 car accidents involving a distracted driver.
• Texting is widely viewed as one of the most dangerous forms of driver distraction, because it causes a driver to be distracted visually (eyes off road), manually (hands off wheel), and cognitively (mind off the task of driving).
• On average, sending or receiving a text message takes a driver's eyes away from the road for about 4.6 seconds. At 55 miles per hour, that's like driving blind for the length of a football field.
• A texting driver is 23 times more likely to be involved in a crash than a non-texting driver.
Aaron Sachs & Associates, P.C. is a personal injury law firm that serves auto accident victims in southeast Missouri. We represent clients in Cape Girardeau, Perryville, Altenburg, Frohna, Ste. Genevieve, Bloomsdale, Saint Mary, Farmington, Park Hills and Bonne Terre. If you've been injured in an accident caused by another driver's negligence, you may be entitled to compensation for your losses and damages. Contact our office today to find out if we can help: call us toll-free at 1-888-777-AUTO, or visit our website.
Attorney meetings by appointment only