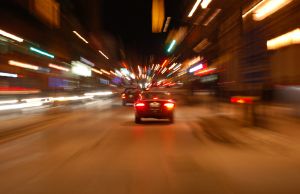 Every single day, thousands of car accidents happen throughout the United States. Sadly, many of these crashes result in serious, life-threatening injuries, often to innocent people who are following all the rules of the road. In this post, our Cape Girardeau personal injury lawyers discuss a common contributing factor in many Missouri accidents: excessive speed.
Is speeding a serious safety issue?
In a word, yes. Consider these statistics:
• According to the Insurance Institute for Highway Safety (IIHS), speeding is a key contributing factor in many fatal crashes nationwide. In 2011, 9,944 Americans were killed in accidents involving speed - that's about one-third of all auto accident fatalities.
• The AAA Foundation for Traffic Safety reports that speeding nearly triples a driver's chances of being involved in an auto accident.
What effect does speeding have on car accident risks?
Excessive speed affects car accident risks - and their resulting injuries - in three key ways:
1. Speeding adds to the distance a vehicle travels between the moment a driver recognizes a roadway situation and the moment he or she reacts to that situation.
2. Speeding increases the distance a vehicle requires to come to a complete stop after the driver hits the brakes.
3. Speeding dramatically increases the energy generated by a crash. "For example," reports the IIHS, "when impact speed increases from 40 to 60 mph (a 50% increase), the energy that needs to be managed increases by 125%." A vehicle's structure and restraint system can only manage a finite amount of crash energy before occupant protection is compromised.
Why do drivers speed?
In a 2012 study conducted by the National Highway Traffic Safety Administration (NHTSA), researchers found that habitual speeders often exhibited personality traits that are linked to other dangerous driving behaviors, like aggressive driving and road rage. However, "[for] the majority of people who did speed occasionally, it tended to depend on the situation they were in, if they were on a road where there wasn't a lot of traffic, if they were in an area where they didn't feel like the hazards weren't as great, if they didn't expect to see a police car."
Here are a few of the most common excuses drivers give for speeding:
• They're in a hurry or running late.
• They're not paying attention to how fast they're going.
• They don't believe speeding is dangerous.
• They don't respect traffic laws.
• They don't expect to get a ticket or be involved in a crash.

Aaron Sachs & Associates, P.C. is a personal injury law firm that represents car accident victims throughout southeast Missouri. We serve clients in Cape Girardeau and the surrounding areas, including Poplar Bluff, Marble Hill, Kennett, Charleston, Caruthersville, Ste. Genevieve and Piedmont. If you've suffered injuries as a result of a crash caused by a careless or aggressive driver, you may benefit from a consultation with an experienced attorney, who can help you understand your legal rights and options. Contact our office today to find out if we can help: call us toll-free at 1-888-777-AUTO, or click here to submit our convenient online form.
Attorney meetings by appointment only