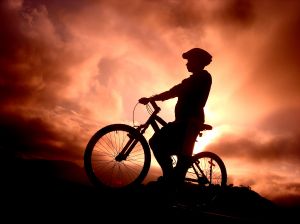 As temperatures grow warm and the end of the school year draws near, Columbia drivers will want to be on the lookout for young bicyclists in our city's neighborhoods. At this time of year, our Missouri personal injury lawyers want to encourage all motorists - and parents - to keep bicycle safety in mind. Research indicates that child injuries and fatalities caused by bicycle accidents can be reduced, provided parents discuss safe riding practices with their children, but drivers must also be proactive and responsible in order to keep young riders safe. When motorists are careless or negligent, they place our community's children at risk.
Last week, an Illinois judge sentenced a Skokie woman to five years in prison for causing a crash that killed a second-grader on his bicycle. Last May, authorities say 24 year-old Hanin Goma was attempting to make a left turn when she collided with an eastbound van. The impact caused Goma's vehicle to spin over the median, careen onto the sidewalk and strike 8 year-old Carter Vo. Carter's bicycle was forced into a parked car, and he was pronounced dead at the scene.
Ultimately, Goma pleaded guilty to one felony count of aggravated driving under the influence resulting in death and one misdemeanor count of driving under the influence of drugs. Law enforcement officials say Goma tested positive for marijuana and amphetamines after the accident, and she admitted to smoking marijuana earlier in the day.
Last summer, Carter's elementary school organized a community bike ride to honor the second-grader's memory and to reassure his classmates and their parents, many of whom were feeling anxious about bicycle safety in the aftermath of the accident. Hundreds of people in the community participated in the event. "It was really shocking and scary for us parents to know that anything can happen," said Marilou Castillo, who attended the event with her three young sons. "We just have to pay attention to safety as best we can."

Bicycle accidents and children: The facts
• In 2011, 675 bicyclists were killed and an additional 48,000 were injured in collisions with motor vehicles. Compared to 2010, fatal accidents involving cyclists increased by 10%.
• Head injuries are extremely common in bicycle accidents - and these injuries can be life-threatening. According to the Insurance Institute for Highway Safety, 67% of bicyclists who were killed in 2011 accidents were not wearing helmets.
• Wearing a properly-fitting helmet that meets standards set by the Consumer Product Safety Commission (CPSC) reduces a cyclist's risk of serious head injuries by 85%. (To learn more about our firm's safety helmet program, which provides low-cost helmets to Missouri children, click here.)
Aaron Sachs & Associates, P.C. is a personal injury law firm that represents the victims of Missouri traffic accidents. If you or a loved one has been injured in a crash caused by an impaired driver, you may benefit from a consultation with an experienced attorney. Contact our office today to find out if we can help: call us toll-free at 1-888-777-AUTO, or visit our website. Serving clients in Columbia, Missouri and the surrounding areas, including Jefferson City, Fulton, Moberly, Boonville, Versailles, Gravois Mills, Kirksville and Hannibal.
Attorney meetings by appointment only