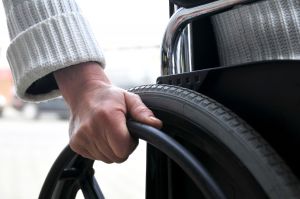 On average, more than two million Americans suffer injuries in car accidents each year. In all too many cases, the victims of these crashes are left with catastrophic injuries, which can have an enormous impact on the victims' future quality of life. A catastrophic injury can leave an individual unable to work and in need of constant care - while accruing extensive medical expenses. Often, these injuries occur suddenly and unexpectedly, and they have long-term implications not just for the victims, but for their families and loved ones. The aftermath of such an injury can be a confusing, overwhelming time for everyone involved.
If you or a loved one has suffered a catastrophic injury in an auto accident caused by another driver's negligence, it may be beneficial to seek advice from an experienced personal injury lawyer. An attorney can review the specific details of your case and advise you of your legal rights and options.
What is a catastrophic injury?
A catastrophic injury is an injury that causes permanent disability or results in the need for long-term medical treatment and/or rehabilitation. Here are some examples of catastrophic injuries that are common in serious car accidents:
• Severe burn injuries, which can require multiple surgeries and cause chronic pain and suffering, permanent scarring and disfigurement, and physical limitations.
• Injuries to the back, neck or spinal cord, which can cause permanent disability, paraplegia and quadriplegia.
• Traumatic brain injuries (TBIs), which can impair a victim's motor skills, speech, sight and memory. TBI's can also cause psychological issues like mood swings, depression and insomnia.
• Bone injuries or loss of limb, including fractures and permanently damaged joints, which can limit mobility and necessitate multiple medical procedures.
What kind of compensation is available in a catastrophic injury case?
Victims of catastrophic injury may be entitled to compensation for their expenses and damages, which may include medical bills, missed work, reduced earning capacity, pain and suffering, and other losses. The amount and kind of compensation available varies, depending on the case.
The other driver's insurance company keeps calling me. What should I say?
You have no legal duty to cooperate with adjusters who represent the at-fault driver's insurer. We encourage you to speak with a lawyer before you give an adjuster a recorded statement about your accident and before you sign any documents. In many cases, accident victims feel pressured to accept a settlement offer just to put the ordeal behind them. However, especially in the case of catastrophic injury, you need to make sure that your current and future needs are met before you settle your claim. In many cases, accepting a settlement means that you are waiving your right to receive any future compensation from the insurer.

How do I know how much my case is worth?
Again, every case is different. Multiple factors play a role in determining the worth of your case, including the circumstances surrounding your accident, the nature and extent of your injuries, your reasonably related expenses, and your past and future lost wages. A personal injury lawyer can help evaluate the full scope of your losses and expenses and help you decide the best way to proceed.
Aaron Sachs & Associates, P.C. is a personal injury law firm that represents car accident victims throughout southeast Missouri. We serve clients in Cape Girardeau and the surrounding areas, including Doniphan, Ellington, Perryville, Fredericktown, Ironton, Caruthersville, Ste. Genevieve, Poplar Bluff and Marble Hill. If you'd like to speak with an attorney regarding an auto accident claim, please contact our office to schedule an appointment for a free initial consultation. You can reach us by calling 1-888-777-AUTO, or by visiting our website.
Attorney meetings by appointment only