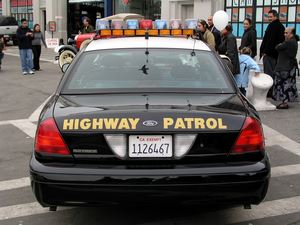 Our Springfield car accident lawyers were troubled to see the Missouri Highway Patrol's news release on March 7. The headline reads "Missouri Traffic Deaths on the Rise After Six Year Drop." According to the release, the Patrol is reporting a sharp increase in auto accident fatalities in early 2012: "When comparing early last year to the same time period this year, as of the date of this release, Missouri has experienced an increase of 29 traffic crash traffic crash fatalities." All Missouri drivers would do well to take note of the Patrol's findings, as many of these fatal accidents share common characteristics.
• Of Missouri auto fatality victims in 2012, 2/3 were not wearing seat belts.
• In recent fatal crashes, a "common theme of the contributing circumstances" is lane departure. Many of these accidents involved drivers who ran off the right side of the road, often overcorrecting in response; or drivers who crossed the center line and collided with other vehicles head-on.
It's difficult to identify a single causal factor for the increase. According to stltoday.com, Captain Tim Hull declined to single out texting and driving as the sole culprit: "It's a lot of things that take their mind off that full-time job of driving," Hull said.
This point is an important one. By now, most people know that texting and driving is dangerous, and that it has caused numerous fatal accidents (although many of those same people still admit to doing it anyway). However, it's a misconception that the "distracted driving" label is all about texting. A distracted driver is any driver whose focus is divided between driving and another task. Distracted drivers might be talking on handheld or hands-free cell phones. They might be eating lunch, or putting on lipstick, or flipping through iPod playlists. Or they might be texting. The crux of the matter is this: when your focus is divided, you are much more likely to cause an accident.