Fleeing Suspects Endanger Springfield, Missouri Drivers: Law Enforcement Reports 3 Recent Police Chases Within City Limits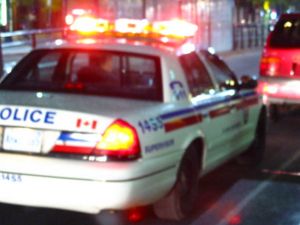 Our Springfield car accident attorneys have noticed a disturbing trend in the Queen City: in less than 2 weeks, there were 3 separate high speed police pursuits within city limits. Even more distressing is the common factor that links all three pursuits: each one involved alcohol and/or drugs. Consider the following headlines:
February 15: Suspected Drunk Driver Who Crashed into Square Was on DWI Probation
When police attempted to pull over a suspected drunk driver at around 1:30 a.m., the vehicle sped away. Police pursued: the chase reached speeds of 50 mph within the city, and 90 mph after the suspect led law enforcement onto I-44. Eventually, the driver reentered the city: stop sticks were used to disable the vehicle's tires, and the driver crashed into concrete barriers on Park Central Square. 37 year-old Andrew Hegger was arrested and charged with DWI, along with several traffic and probation violations. Police also found alcohol in the vehicle.
February 22: Man in custody after speedy chase: Speeds reached 100 mph during pursuit through Springfield
This chase began around 1:00 p.m. when a deputy from the Greene County Sheriff's Department attempted to stop a white Mazda at the intersection of Route H and Missouri AA, just north of Springfield. The deputy followed the vehicle into the city, where at least three other patrol cars joined the pursuit: the driver was believed to be wanted for several felony crimes. Officers fell back when the car reached speeds around 100 mph near Hillcrest High School.
Shortly thereafter, a Springfield driver called 911 to report seeing the Mazda being driven dangerously: the Mazda forced cars off the road and ignored traffic signals as he sped through several major Springfield intersections during the middle of the day. Again, stop sticks were deployed, and the Mazda was finally disabled at Oak Grove and Sunshine. Even at that point, the driver attempted to flee on foot, and deputies had to use a Taser to subdue him. Ultimately, 29 year-old Jason Capps was arrested and charged with felony resisting arrest, and more charges are forthcoming.
Capps is a suspect in several local burglaries. Deputies removed several allegedly stolen items from the Mazda (including a flat screen TV), and they believe Capps threw a bag out the window during the chase that contained 29 grams of methamphetamine.
February 27: High-speed chase in Springfield results in two arrests: Police were trying to pull over the driver for suspected DWI
In the early hours of the morning, another suspected drunk driver led police on a high speed chase, reaching speeds of up to 80 mph in the city. And once again, during the chase, police say it appears that drug paraphernalia was thrown from the vehicle (which was later recovered by police). The chase ended near Walnut and Warren, when the driver struck a guy wire. The driver was charged with DWI, while a passenger was charged with resisting arrest. No names or further details have been released at this time.

Posted By
Aaron Sachs & Associates, P. C.
Categories: