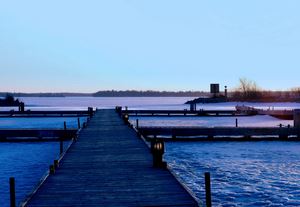 Summer officially begins on June 20, but for many Missourians, vacation season is already underway. Many boaters are taking advantage of Missouri's lakes and rivers, which provide many opportunities for recreational activities. However, with increased traffic on the water during the summer months, boating under the influence becomes a pressing issue. According to the Boating Safety Resource Center, alcohol is the main contributor to a third of all recreational boating fatalities and led to more than half the deaths in boating accidents on Missouri waterways last year.
With boating while intoxicated (BWI) becoming more prominent, the Missouri Highway Patrol is trying to deter and prevent dangerous behavior on our state's waterways. On June 22-24, the Patrol's Water Division will focus its efforts on Operation Dry Water, "a national campaign in which law enforcement officers across the country specially enforce laws against boating under the influence of alcohol or drugs," reports KY3 News.
In Missouri, operating a boat while under the influence is illegal and can lead to serious criminal consequences, just like drinking and driving. However, there are notable differences between a DWI involving a vehicle and a BWI involving a watercraft. Section 306.111(2) of Missouri law specifies that "a person commits the crime of operating a vessel while intoxicated if he operates a vessel on the Mississippi River, Missouri River or lakes of this state while in an intoxicated condition." Rivers and ponds not specified in the statute are excluded from the jurisdiction. Another important distinction between DUI/DWI and BUI/BWI is the vehicle being operated. Missouri Statute Section 306.010(8) defines a vessel as a watercraft that is at least twelve feet long and powered by a sail. a motor, or a combination of both. Therefore, Missouri BUI/BWI laws do not apply to paddle boats, canoes, or other vessels without sails or motors.
The penalties and convictions for BUI/BWIs, however, are similar to DUI/DWIs: a first offense for boating under the influence is considered a Class B Misdemeanor and carries up to six months in jail and up to a $500 fine. A second offense is a Class A Misdemeanor, carrying up to a year in jail with an a maximum fine of $1,000. A third offense is a Class D Felony which could mean four years in prison and a $5,000 fine. Any penalties from BUI/BWI can be counted toward any future DWI/DUI convictions. As you can see, the legal consequences of boating while intoxicated are serious.

It's every boater's responsibility to safeguard themselves, their passengers, and others on the water. Missourians must remember to be safe and practice responsible drinking during the hot summer months on the waterways. According to a news release from the Missouri Highway Patrol, "Studies have shown that it can take less alcohol to affect a person's reaction time when out on the water due [to] the additional environmental stressors, boaters are exposed to noise, wind, vibration, sun, and the rocking motion of a boat." Given these factors, boaters must remember to drink responsibly and appoint a designated driver to protect themselves and other vessels and help create safe waterways in Missouri.


The personal injury lawyers at Aaron Sachs & Associates, P.C. represent accident victims in Joplin and the surrounding Missouri areas, including Webb City, Carthage, Carl Junction and Sarcoxie. To schedule an appointment for a free initial consultation, call 1-888-777-AUTO, or visit our website.
Attorney meetings by appointment only