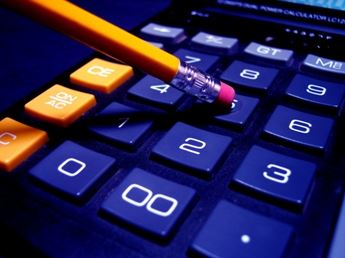 Car accidents continue to be a leading cause of injury and death here in Missouri and nationwide. According to the Missouri Department of Health and Senior Services, unintentional injury (which includes traffic accidents) is one of the top five causes of death in Missouri, ranking third for most age groups. Additionally, a recent study from CarInsuranceComparison.com reveals some startling data about Missouri drivers: nationwide, Missouri ranks second from the bottom when it comes to traffic accident prone driving.
Which states have the worst drivers?
CarInsuranceComparison.com is an online company that offers car insurance rate comparisons, including comparisons by state. In an overview of driving trends throughout the county, they compared and ranked data from the National Highway Traffic Safety Administration (NHTSA), Mothers Against Drunk Driving (MADD), and the American Motorists Association. Then, those findings were used to determine which states have the most dangerous drivers.
By examining the number of fatalities per 100 million miles traveled (from NHTSA); drunk driving statistics (from MADD); and the number and type of tickets (from the American Motorists Association), each state was given a ranking from 1 to 50. A high ranking indicated a high number of poor drivers. After analyzing each state's data by, they totaled the ranking for each category to arrive at an overall ranking by state.
How did Missouri drivers rank?
Missouri was ranked 34th for fatalities. This estimated figure is based on the number of traffic deaths as compared to the total mileage of roadways in the state, and the estimated mileage driven.
We scored even lower in the other two categories, ranking 44th for drunk drivers and 45th for ticketed drivers. (When the categories for type of ticket were tabulated, Missouri ranked 19th for failure to obey traffic signals, such as running red lights and failure to yield, and 42nd for careless driving.) With a total score of 184, Missouri's overall ranking was 49th.
Louisiana received the worst ranking, with a total score of 196. Texas, Florida and Oklahoma rounded out the bottom 5. While Florida was also 50th for tickets issued, Wyoming was 50th for drunk driving and Montana was 50th for deaths per 100 million miles.
How important is this report?
Car insurance rates are determined based on the likelihood that a driver will be involved in a traffic accident. Driving in a state with such a low safety ranking means higher insurance rates for Missouri motorists.
Also of significance is the data used to calculate each state's score: each individual category represents a main catalyst for traffic accidents. Even high-ranking states reported drunk drivers, traffic violations, and auto accident fatalities. The message? We all have room to improve. As accident victims know, it only takes one driver's error to cause a devastating collision.
Finally, a relevant note: while this report offers some perspective about driving trends nationwide, it is not a scientific study. We can determine the number of tickets issued within a single state, for example, but there are probably other factors affecting that number (the ratio of law enforcement officers to general population; or the propensity of a community to target particular driving behaviors for ticketing. What's more, the leading causes of traffic accidents, such as distracted driving, are not always represented by the tickets issued. This data is meant to illustrate general safety issues from state to state; therefore, it establishes a basis for insurance rate comparisons.
One thing is certain: Missouri drivers must be vigilant about safety on our roadways, so that fewer of our citizens have to endure the trauma of car accident injuries and fatalities. Every Missourian who is injured or killed in a preventable accident is one too many.
If you have been injured in a car accident and feel you need legal representation, the Kansas City Missouri car accident lawyers offer a free consultation. Contact us at 1-888-777-AUTO, or visit our website at www.autoinjury.com.
Attorney meetings by appointment only