A recent Dexter car accident on U.S. 60 landed two Sikeston children in the St. Louis Children's Hospital, according to the Southeast Missourian.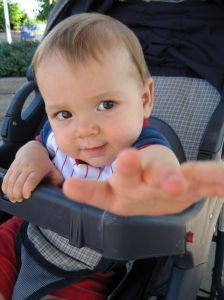 The accident happened when the mother of the two children allegedly failed to yield when she was headed southbound on Route FF crossing over U.S. 60 just three miles west of Sikeston in New Madrid County, according to Missouri State Highway Patrol. When she failed to yield, she drove her vehicle directly into the path of a westbound vehicle. All involved parties were injured in the accident.
Our Kennett car accident attorneys understand this accident could have been much worse. Thankfully, authorities reported that both children, 3- and 7-years-old, were wearing safety devices at the time of the accident. Earlier this year, new regulations were released by the National Highway Traffic Safety Administration (NHTSA) regarding child safety seats. All parents are urged to follow these guidelines to help protect their child passengers in the event of a traffic accident.
These new guidelines request that all parents and caregivers keep children in each type of child seat, either forward-facing, rear-facing or a booster seat, for as long as possible before advancing them to the next kind of child seat.
You're urged to keep them in each seat until they exceed the height and weight limits of the seat as stated by the seat's manufacturer. This is especially important with the rear-facing car seats as this position significantly reduces stresses to the spinal cord and neck, which is extremely important for growing babies.
These new guidelines are backed up by the American Academy of Pediatrics, as their child seat recommendations directly mirror those of the NHTSA. There is absolutely no need to move your child up to the next car seat before they reach the height and weight limits.
"Safety is our highest priority," said U.S. Transportation Secretary Ray LaHood. "The 'best' car seat is the one that fits your child, fits your vehicle and one you will use every time your child is in the car."
According to the NHTSA, there were nearly 240 passenger-vehicle occupant deaths of little ones under the age of 4 in 2008. In 227 of these child deaths, 74 percent of them were unrestrained during the time of the accident. There were 214 deaths in the age group of 4- to 7-years-olds. In 197 of these deaths, approximately 78 percent of them were unrestrained.
"Selecting the right seat for your child can be a challenge for many parents. NHTSA's new revised guidelines will help consumers pick the appropriate seat for their child," said David Strickland, NHTSA Administrator.
For your convenience, the NHTSA has provided and entire page for parents to use to help them to figure out which child safety seat is best for them and their child. It also provides useful information to help you quickly, easily and safety install your car seat. All of the seats that the Administration rates meet the Federal Safety Standards and meet strict crash performance standards.
If you or a loved one has been injured in a car accident in Poplar Bluff, Cape Girardeau, Sikeston or elsewhere in Southeast Missouri, contact the Personal Injury Lawyers of Aaron Sachs & Associates PC for a free initial consultation. Call (573) 334-7959.
More Blog Entries:

Hot Cars a Danger for Child Injuries in Southeast Missouri According to Cape Girardeau Missouri Car Accident Lawyers, Southeast Missouri Car Accident Lawyer Blog, August 16, 2011

New Recommendations for your Child's Car Seat to Prevent Injuries during Car Accidents in Kennett, Missouri and Elsewhere, Southeast Missouri Car Accident Lawyer Blog, July 18, 2011
Attorney meetings by appointment only