Missouri police are on the hunt for a driver that was involved in a hit-and-run car accident in Poplar Bluff that took the life of a teen on a scooter, according to KOAM 7. It happened when the 18-year-old driver of the scooter was slowing down to make a turn and was hit from the back by a pickup truck. The teen was pronounced dead at the scene of the accident.
Police are looking for a dark blue pickup truck that may have slight front-end damage.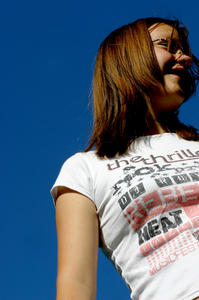 Our Dexter car accident attorneys understand that with Autumn comes an increase in the number of teen drivers on the road. This is the time of year when teens head back to school; many will be getting their driver's license. Motorists are asked to be on the lookout for these young drivers as their lack of experience behind the wheel has the potential to get them into compromising situations that can produce fatal results.
According to the Centers for Disease Control and Prevention, traffic accidents are the leading cause of death for teens in the United States. Motor-vehicle accidents account for a third of all deaths of people in this age group. In 2009, roughly 3,000 teens were killed in the U.S. because of traffic accidents. More specifically, nearly 10 teens between the ages of 16 and 19 died every day because of a motor-vehicle accident. Another 350,000 were injured in these incidents. Drivers in this age group are four times more likely than drivers in any other age group to get into an accident on our roadways. The good news is that these accidents are preventable.
Why are teens so likely to be involved in a traffic accident?
-Teens are more likely to underestimate dangerous driving situations. They may not even be able to recognize a dangerous situation.
-Teens have been proven to be more likely to speed than older, more experienced drivers.
-Teens typically follow other cars more closely than drivers in other age groups.
-Male, teen drivers are more aggressive behind the wheel than female, teen drivers.
-Of all of the teen males that were involved in a fatal accident in 2005, nearly 40 percent of them were speeding at the time of the accident. More than 25 percent of them had been drinking.
-Teen drivers have the lowest rate to seat belt use.
-Statistics from 2008 conclude that approximately 75 percent of teen drivers that were killed in a traffic accident and were not wear a seat belt.
Parents are urged to speak with their teen drivers and to discuss the consequences of poor driving habits. Consider creating a parent-teen driving contract so that you and your teen can agree on some basic driving rules that can help to prevent an accident. Parents can be some of the most influential people in a child's driving career. Get involved, speak up and help to keep them safe and injury-free this school year.