Springfield Missouri truck accident lawyers want all drivers to be safe. Quite often a traffic accident can happen that is totally out of your control. Accidents involving tractor trailers can be very devastating. Many truck accidents occur with minor injuries, as the one this last week near the Ozarks, but often an innocent bystander is in the wrong place at the wrong time. This time, happily, only minor injuries resulted.
Missouri Tractor Trailer Accident
Camden County Missouri witnessed another tractor trailer accident on Tuesday night August 16. A truck driver jackknifed the tractor trailer he was driving and landed off of the roadway, which injured the driver, spilled diesel fuel onto the embankment and blocked traffic on Highway 54. At least four agencies responded to the accident, which blocked the westbound lanes of Highway 54 in Linn Creek and spread debris across the median and across both eastbound lanes.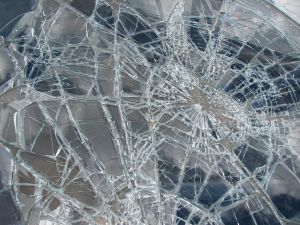 Luckily this tractor trailer accident did not involve any other vehicles. The driver survived with only minor injuries to his shoulder. Investigators say it appears the tractor trailer spun around about 180 degrees. If another vehicle had been close by this tractor trailer accident could have had fatal consequences. This is also the case with the debris spread across the highway. Other motorists could have been struck by or collided with the debris or another traffic crash could have ensued in attempts to avoid the debris or the spinning tractor trailer. Those scenarios have happened in other Missouri tractor trailer accidents.
The U.S. Department of Transportation and the Federal Motor Carrier Safety Administration sponsor a website called Share the Road Safely. It is full of information for all types of drivers as well as for pedestrians. We urge you to visit this site and learn as much as you can. We share a few of the safety tips below.
Be Aware of These Tractor Trailer Facts When Driving on Missouri Highways



Most tractor trailers are generally 75 feet or more in length.


A fully loaded tractor trailer can weigh up to 80,000 pounds


Most have five axles which means 18 tires, 4 of the axles have dual tires on each side.


400 feet is the stopping distance for a fully loaded tractor trailer traveling 55 mph on a dry road. That is 1 and 1/3 times the length of a football field.


Tractor trailers require a large turning radius, particularly during a right turn, and will move far to the left first.


There are 4 major blind spots or "no-zones" on a tractor trailer. This means they cannot see into any part of these areas while seated in a normal driving position.


Safety Tips to Avoid Tractor Trailer Accidents in Missouri


Never pull out in front of a tractor trailer, remember the 400 feet stopping distance.


Likewise never allow a tractor trailer to follow you closer than 400 feet, or greater for speeds over 55 mph, while driving on a highway. Change lanes or allow them to pass if you cannot stay far enough ahead without speeding.


Do not stop suddenly or suddenly slow for a turn if a tractor trailer is too close behind you. Plan ahead by slowing down and showing your brake lights or go around the block if necessary.


If a tractor trailer is slowing down where a right turn is possible never attempt to pass them on the right side.


Avoid traveling along side of a tractor-trailer. From tire blow outs, to brake drum problems to blind spots this is not a safe area.


Remember that the size, length, and weight of a tractor trailer make it difficult to maneuver. Add in the blind spots or "no-zones", traffic conditions, and weather and road conditions and it becomes even more difficult for a truck driver to handle a tractor trailer if sudden braking or sharp turning is required. The best way to avoid a tractor trailer accident is to leave as much space between you and a tractor trailer as you can.
Help for Tractor Trailer Injuries in Missouri
If you have been injured by a tractor-trailer accident and want to talk to a Springfield Missouri truck accident lawyer we would be happy to schedule an appointment for a free, no obligation consultation meeting. We have numerous offices throughout Missouri and focus on helping people injured in tractor trailer accidents. Contact us through our website or call 1-888-777-AUTO (2880).

Attorney meetings by appointment only