A recent tragic car accident in Bolivar, Missouri is a good example of how dangerous teenage drivers can be. Bolivar Missouri car accident lawyers have seen teen accidents ranging from inexperience and feeling invincible to showing off and driving distracted. Teenagers can easily put themselves in harm's way. And nothing is more dangerous than bravado and joy-riding.
Joy riding is a term that has been around for a long time. It has even been given larger-than-life and legendary status in movies and TV dramas. Joy riding is defined as taking a fun and often reckless drive in a car, usually one that has been stolen. The intent is not to steal a car so much as to have fun. It is a tempting practice to tweeners (pre-teens) and teenagers who do not have a license to drive yet, do not have a car of their own, or who just want to impress everybody with their driving prowess. And it is extremely dangerous.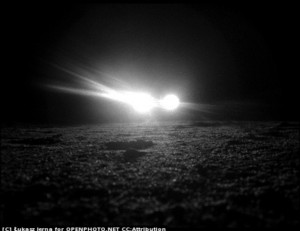 Just Google teenage joy riding. You will find lists of news articles about joy riding and its devastating results, including the one that happened in Bolivar on Saturday.
Bolivar Missouri Joy Riding Tragedy
The car accident happened at the intersection of Mt. Gilead Road and South 140th Road east of Bolivar. It was around 11 p.m. on Saturday night, October 15, 2011. Three teenage girls are now dead. The vehicle, a small Chevrolet pickup, ended up on fire.