Are looking to buy a new car soon? If so, you should consider looking into a vehicle that has a 5-stare safety rating. Our Liberty, MO car accident attorneys understand that the safer the rating of your vehicle, the more likely you are to be protected in the event of an accident.
The National Highway Traffic Safety Administration (NHTSA) recently reported which vehicles it will be testing this year through the program. These tests will cover more than 80 percent of 2012 passenger vehicles that will be sold in the U.S. This test also provides important consumer safety information to potential buyers or current owners of vehicles. Rollover test information will be provided for more than 90 percent of the 2012 vehicles.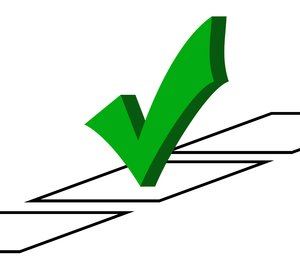 For the 2012 model year, more than 70 vehicles will be rated by the NHTSA. This includes about 40 passenger cars, two vans, more than 20 SUVs and eight pickup trucks. The NHTSA's safety rating program was improved last year. The test now consists of tougher crash tests and an overall rating that buyers use to compare.
Many of the 2012 models have already been rated. The NHTSA looked at vehicles that had carry-over designs from their 2011 models. These ratings are already available to consumers online. Motorists are urged to check out these ratings to help them to determine which car can provide them with more effective safety features in the event of a car accident in Liberty, MO. While you're there it's important for you to take a peek at all of the vehicle recalls to make sure that your car isn't setting you up for a serious accident.
"Our 5-star ratings program is a critical resource to help consumers make the best possible decisions about the cars they want to buy," said U.S. Transportation Secretary Ray LaHood.
LaHood also says that the revamping of the safety tests have set the bar higher for all manufacturers. He says it's a simple concept to remember -- more stars equals better cars.
The safety measures don't stop at a simple car rating. The NHTSA also designed a system to help inform consumers about which "crash avoidance" technologies are worthwhile and have been proven effective. In the new 2012 vehicles, there are nearly 70 models that have forward collision warning (FCW), lane departure warning (LWD) or both. Of new model vehicles, about a dozen are equipped with LDW, nearly 20 have FCW and almost 40 are equipped with both.
In 2011, there are only about 50 vehicles available with this technology. Now that the NHTSA recognizes such technologies, the number sits at almost 70.
The 5-star rating program has been going strong for about 30 years now. As the program continues to rate harder, stronger and make requirements more specific, motor-vehicle technologies are advancing to keep up.
If you want to check the safety rating of your vehicle or of a vehicle you may purchase, please visit the federal car rating website. The type of vehicle you drive and the condition you keep it in can have a lot of impact on how safe you'll be on our roadways.
If you or someone you love has been involved in a car accident in Liberty, report the accident, keep all police and medical records and contact a Kansas City car accident lawyer for help. Call Aaron Sachs & Associates PC at 1-888-777-AUTO (2886) for a no cost, no obligation consultation.
More Blog Entries:

Gladstone, MO Car Accident Attorneys Analyze New AAA Pedestrian Study, Kansas City Car Accident Lawyer Blog, October 22, 2011

Liberty, MO Car Accident Attorneys Anticipate Dangerous Road Conditions with Approaching Winter, Kansas City Car Accident Lawyer Blog, October 20, 2011
Attorney meetings by appointment only