Our Harrisonville, MO car accident attorneys would like to tell you about a recent vehicle malfunction that's affecting roughly 36,000 vehicles.
Bayerische Motoren Werke AG's (BMW) Mini Cooper S cars are currently being investigated by the National Highway Traffic Safety Administration after about a dozen report came in of engine fires. Five of these fires were so severe that a cars was considered totaled afterwards, according to Bloomberg.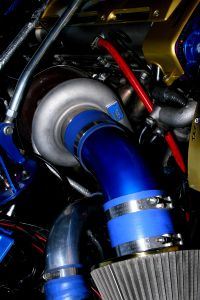 According to the National Highway Traffic Safety Administration, these vehicles will be probed in search of manufacturer error and then will be placed on the recall list. About eight of the complaints that the Administration received said that the car caught on fire when turned off and parked. Investigators believe these accidents were the result of manufacturer error, not owner error.
Vehicle defects can cause serious car accidents in Harrisonville, MO and elsewhere throughout the country. For this reason, www.recalls.gov offers vehicle owners a website to use to check the status of their vehicle. Oftentimes owners are not told about the defect in enough time to prevent an accident. Residents are urged to check this website and to keep an eye on the latest recalls issued by the federal government. Oftentimes remedies for these malfunctions are provided to owners for free at the manufacturer's expense.
"We are investigating the alleged defect, and are cooperating with the U.S. Department of Transportation's National Highway Traffic Administration," said Nathalie Bauters, a spokeswoman for Mini.

The vehicles being investigated are as follows:
-Mini Cooper Clubman S: 2008
-Mini Cooper S Convertible: 2007-2008
-Mini Cooper S Clubman: 2007-2008
-Mini Cooper S: 2007-2008
"A preliminary evaluation has been opened to assess the cause, scope and frequency of the alleged defect," said authorities.
According to AutoInsurance.org, there have been nearly 400 million vehicle recalls since 1966. Auto companies average about 200 safety-related and compliance recalls every year. Since 1966, there have been more than 45 million tire recalls, more than 65 million pieces of motor-vehicle equipment recalled and more than 40 million child seats recalled. In 2009 and 2010, Toyota reportedly recalled nearly 9 million vehicles. These recalls cost that company roughly $2 billion dollars and dropped its Blue Book value by nearly 5 percent.
In 2010, there were nearly 2 million sedans recalled because of problems with the engine resulting in fires.
BMW and Toyota aren't the only guilty parties. Ford has also recalled more than 13 million vehicles in the last 15 years because of a number of faulty switches. In many instances, the cruise control switch on these vehicles randomly caught fire. Faulty switches caused more than 1,000 fires, more than 30 injuries and more than 10 deaths.
If you or someone you love has been injured in a car accident in Kansas City because of a defective vehicle, report the accident and keep all police and medical records. Contact a Kansas City car accident lawyer at Aaron Sachs & Associates P.C. for help. Call 816.231.4800. Ask for a no cost, no obligation consultation.
Additional Resources:

BMW Mini Coopers Under U.S. Probe Following 12 Engine Fires, by Angela Greiling Keane, Bloomberg
More Blog Entries:

Liberty, MO Car Accident Attorneys Anticipate Dangerous Road Conditions with Approaching Winter, Kansas City Car Accident Lawyer Blog, October 20, 2011
Kansas City, Kansas Car Accident Results in Death of a 10-Year-Old, Kansas City Car Accident Lawyer Blog, October 15, 2011
Attorney meetings by appointment only