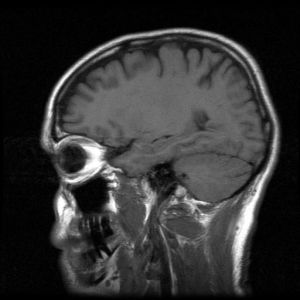 The leading cause of Traumatic Brain Injuries (TBI) in Columbia and Jefferson City, as well as the rest of Boone County, is car crashes. Every 15 seconds someone receives a TBI in the United States. Approximately 5 million Americans are currently suffering with some form of TBI disability, from mild to severe.
Columbia and Jefferson City brain injury lawyers remind all the citizens of Boone County to buckle up, as seat belt use has been proven time and time again to save lives and minimize injury in an auto accident or truck accident.
Each year, 200,000-300,000 brain injury victims require extensive, prolonged medical treatment and hospitalization. Once returning home from the hospital, brain injury patients and their families find their lives altered in painful and restrictive ways. If you or a loved one is suffering with TBI, don't go it alone. Columbia personal injury attorneys want you to know there is community support available that can make all the difference in coping with this trauma.
See TraumaticBrainInjury.com for more on this subject, including common symptoms, treatments and other vital information.
Community Support Groups for Traumatic Brain Injury
(Please call as these dates and times are subject to change.)
Columbia
Meetings for survivors and families are the second Thursday, monthly, 7:00 p.m., at the Rusk Rehabilitation Center. Contact: Lisa Scott (573) 817-4780.
Hannibal
Meetings are on the fourth Tuesday, monthly, 6:00 p.m. at the Hannibal Regional Center, 805 Clinic Road. Contact: Matt Obert (573) 406-6606.

Jefferson City
Meetings are the last Monday of every month, 3:00 p.m. at the Independent Living Resource Center, 3620 West Truman Blvd. Contact: Sandy Barbour (573) 556-0400 or 877-627-0400.
Fulton
Meetings are on the fourth Tuesday, monthly, 3:00 p.m.-4:00 p.m. at Callaway Electric Cooperative. Contact: Tyyna Bailey (573)642-0573. Traumatic Brain Injury and Stroke Survivors and family members.
To learn more about support groups for Traumatic Brain Injuries in Missouri, please contact Brain Injury Association of Missouri.
Toll Free 800-377-6442
Phone 314-426-4024
Fax 314-426-3290
If you or a family member has suffered any brain injury, from mild to severe, seek medical attention as soon as possible. Depending on the circumstances of your car crash, motorcycle accident or truck accident, you may be entitled to damages. If you or your family member has become disabled, either temporarily or permanently, you may be entitled to Social Security Disability.
An experienced Columbia, Missouri Brain Injury Attorney can advise you in these matters. The Columbia personal injury law firm of Aaron Sachs & Associates, P.C. offers a no obligation, free consultation. Please feel free to contact us at 1-888-777-Auto (2886) to see if we can be of assistance in any way. Attorney meetings by appointment only.
Attorney meetings by appointment only