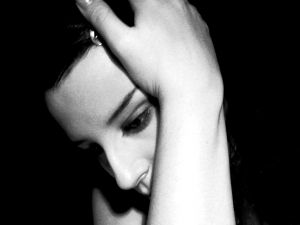 Traumatic brain injuries (TBI) are one of the most tragic and heartbreaking injuries that can happen as a result of a Joplin car crash. The sad fact is that Traumatic Brain Injuries occur as frequently as every fifteen seconds in the US, and Joplin car accident attorneys can tell you that Neosho, Carthage and Webb City Missouri get their fair share.
As of this writing, it is estimated that some 5 million Americans are afflicted with some form of TBI disabilities. These catastrophic injuries can completely change a person's personality, and make them unable to work, lead any kind of normal life, or even take care of themselves. TBI can range anywhere from mild to severe, depending on how much trauma was sustained in the car crash.

According to the Mayo Clinic, "Traumatic brain injury can have wide-ranging physical and psychological effects. Some signs or symptoms may appear immediately after the traumatic event, while others may appear days or weeks later."
Symptoms of Traumatic Brain Injury are widely varying, and may include:
• Loss of consciousness for a few seconds to a few minutes to a few hours
• Being confused or disoriented
• Memory or concentration problems
• Slurred speech
• Dizziness or loss of balance
• Nausea or vomiting
• Blurred vision, ringing in the ears or a metallic taste in the mouth
• Sensitivity to light or sound
• Mood changes/swings
• Sleeping more than usual, or difficulty awakening
• Agitation, combativeness or other unusual behavior
• Slurred speech
• Loss of coordination, bladder or bowel control
• Convulsions or seizures
• And many more...
Joplin personal injury attorneys know that it is of the utmost importance for anyone who might have suffered a brain injury as a result of a car or truck accident to seek medical attention immediately. There are 200,000 to 300,000 TBI victims each year requiring a substantial amount of medical treatment and prolonged hospitalizations.
There are support groups across the state of Missouri to assist those who have suffered TBI, and their families.
For TBI support group in Joplin, Missouri:
Meetings for survivors and families are the third Tuesday, monthly, 7:00 p.m. at St. John's Rehabilitation Center. Contact: Bill and Penni Fallow (417) 782-1232.
Meetings are the second Tuesday, monthly, 5:30 p.m. at the Independent Living Center. Contact: Andrea Buening or Dan Rife at 417-659-8086
For more information and a complete listing of TBI support groups, please contact Brain Injury Association of Missouri.
Toll Free 800-377-6442
Phone 314-426-4024
Fax 314-426-3290
If you or a family member has suffered TBI, you may be entitled to either compensation from the auto accident, depending on who was at fault. The Brain Injury Attorneys at Aaron Sachs & Associates, P.C. can provide more information at our Joplin Missouri office.Attorney meetings by appointment only.
Attorney meetings by appointment only